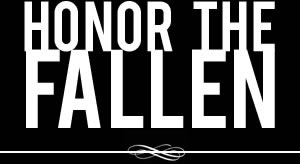 Honoring those who fought and died in Operation Enduring Freedom, Operation Iraqi Freedom and Operation New Dawn
Search Our Database
Marine Pfc. Daniel B. McClenney
Died June 24, 2004 Serving During Operation Enduring Freedom
---
19, of Shelbyville, Tenn.; assigned to 3rd Battalion, 6th Marine Regiment, 2nd Marine Division, Camp Lejeune, N.C.; killed June 24 by hostile fire near Bari Khout, Afghanistan.
* * * * *
Tennessee Marine killed in Afghanistan
Associated Press
FLAT CREEK, Tenn. — A 19-year old Marine from Tennessee was killed in eastern Afghanistan, where U.S. troops are hunting Taliban and al-Qaida fighters, officials said.
Daniel McClenney, from Flat Creek in Bedford County, died during a skirmish Thursday, said his father, Randy McClenney.
Two Marine officers told his father that the young leatherneck, one year out of Shelbyville Central High School, was one of two Marines killed during the attack.
Daniel McClenney had been in Afghanistan two months, his father said, part of 2,000 extra Marines sent this spring to bring the coalition force to about 20,000.
"But I never thought of anything like this," his father told WTVF of Nashville. "I just don't understand why."
Since 2001, at least 92 American troops have been killed in or around Afghanistan.
McClenney's parents said he wanted to return home and become a police officer.
---
Fallen Marine to receive Silver Star
SHELBYVILLE, Tenn. — A Marine from Shelbyville killed last year in Afghanistan will posthumously receive the Silver Star on Friday during a ceremony in the town square.
Daniel B. McClenney, 19, was killed in an ambush near the border between Afghanistan and Pakistan.
The medal is the military's third-highest combat award and is given for gallantry in combat.
McClenney's family is scheduled to be presented with the Silver Star, along with a bronze bust of the fallen Marine. — AP
---
Marine's sacrifice remembered 10 years later
By John I. Carney
The (Shelbyville, Tenn.) Times-Gazette
SHELBYVILLE, Tenn. Marines aren't supposed to cry.
But Mark Cutter, a retired Marine, was clearly emotional as he talked about the sacrifice made by his platoon-mate Daniel McClenney, 10 years ago yesterday in Kunar province, Afghanistan.
Cutter, who lives in Colorado, had been searching online for information about McClenney this Monday, when he found a number of Times-Gazette stories. He called the Times-Gazette and was told about the ceremony Tuesday at Central High School in McClenney's memory.
Then he called Gene Williams, one of the organizers of the ceremony.
Then he bought plane tickets.
Cutter, who didn't even know about the ceremony until Monday, flew to Shelbyville and moved the audience deeply with his stories of the night in 2004 when Pfc. McClenney, a brand new Marine only a few months out of Shelbyville, with no previous deployments or special training, continued to engage the enemy in hand-to-hand combat, and radio for help, even after he took a gunshot to the abdomen and was also suffering from a broken arm.
"He doesn't deserve the Silver Star," said Cutter. Cutter said he and others with direct knowledge of the incident wanted McClenney to be given the Congressional Medal of Honor.
"I still feel today that's the medal that he deserves," said Cutter.
McClenney, Lance Cpl. Juston Thacker, and Lance Cpl. Brian Molby were on patrol when they were approached by a man who suggested they lay down their weapons. They refused, and were then ambushed.
Cutter cited the Greek phrase "molon labe" — "come and take them."
"McClenney sent them a message" with his defiance, said Cutter. "There's no way that you're going to come to our base." There were no similar incidents in that region after the ambush that killed McClenney and Thacker.
Thanks to McClenney's use of the radio, help was dispatched in time to save Molby from sharing the fate of his two fellow Marines.
Sgt. Jason Bradshaw, a member of the Marine Corps Reserve, was a classmate of McClenney's at Shelbyville Central High School. He talked about meeting a freshly shorn McClenney, just out of boot camp, and barely recognizing him at first. But he said his high school friend quickly put him at ease.
"He made the new guy feel welcome," said Bradshaw.
In hopes of keeping McClenney's name in the memory of future generations of SCHS graduates, the organizers of Tuesday's ceremony — local volunteer Gene Williams and Times-Gazette publisher Hugh Jones — worked with Tennessee College of Applied Technology, which created a plaque featuring McClenney's likeness to be hung at the school. Bedford County School Superintendent Don Embry and SCHS Assistant Principal Dee McCullough accepted the plaque from Williams and Jones.
Dave Sliger of the Marine Corps League recognized Shelby Bearden, who was awarded a scholarship in McClenney's name during the 2013-14 school year.
Matt Doak, who served with the Marines in the Middle East and presents the scholarship, asks SCHS students each year during the scholarship presentation how many know who McClenney was. Doak told Jones that fewer hands are raised each year. The idea of a plaque at the school to memorialize McClenney to future SCHS students resulted from that scholarship presentation.
As Williams organized this year's Memorial Day observance at Willow Mount Cemetery, Jones and Williams began talking about the anniversary of McClenney's death and how it might be memorialized.
Following the ceremony at SCHS, the local American Legion post placed a wreath in Flat Creek at Rosebank Cemetery.
The Rev. Loyd Warren served as the master of ceremonies for Tuesday's observance.
"We're here today to honor a young man who gave his life for his nation," said Warren, quoting John 15:13: "Greater love hath no man than this, that a man lay down his life for his friends."