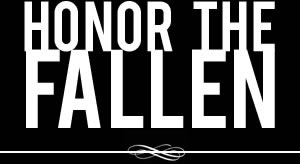 Honoring those who fought and died in Operation Enduring Freedom, Operation Iraqi Freedom and Operation New Dawn
Search Our Database
Marine Pfc. David P. Burridge
Died September 6, 2004 Serving During Operation Iraqi Freedom
---
19, of Lafayette, La.; assigned to 2nd Battalion, 1st Marine Regiment, 1st Marine Division, I Marine Expeditionary Force, Camp Pendleton, Calif.; killed Sept. 6 due to enemy action in Anbar province, Iraq.
---
Louisiana Marine killed in Iraq bombing
Associated Press
LAFAYETTE, La. — A Marine from Lafayette was one of seven Marines killed outside Fallujah when a suicide bomber sped up to a U.S. convoy and detonated his vehicle.
The family of 19-year-old David Paul Burridge said they were notified of his death Monday afternoon.
Burridge graduated from Lafayette High School in 2003 and joined the Marine Corps in January. He had been in Iraq since April.
Burridge's aunt said the military hasn't released the exact cause of death.
The suicide bombing nine miles north of Fallujah — a stronghold for Sunni insurgents — destroyed two Humvees, witnesses said. Medical teams in helicopters swept into the dusty, barren site to ferry away the injured, and troops sealed off the surrounding wreckage.
The force of the car bomb sent the vehicle's engine "a good distance" from the site, a military official said.
The Marines killed were members of the 1st Marine Expeditionary Force, which is charged with securing the western Anbar province, an area rife with guerrillas. Names of the dead U.S. and Iraqi troops were withheld pending family notification, and Burridge was not officially listed as one of the casualties Monday by the Department of Defense.
Four Iraqis were wounded by fire from U.S. troops near the site of the bombing, said Ahmed Bassem of the Fallujah General Hospital. The U.S. military was unable to immediately confirm the report.
At least 999 U.S. service members have died since the beginning of military operations in Iraq in March 2003, according to an Associated Press count based on the latest Defense Department figures and deaths reported Sunday and Monday. Two U.S. soldiers were killed in a mortar barrage outside Baghdad on Sunday.
U.S. forces have not patrolled inside Fallujah since April, when U.S. Marines ended a three-week siege. The city has since fallen into the hands of insurgents who have used it as a base to manufacture car bombs and launch attacks on U.S. and Iraqi government forces.
The U.S. military has retaliated by launching several air strikes on insurgent safehouses in the city.
Monday's deaths were the largest number of Americans killed in combat in a single day since May 2, when nine U.S. troops died in separate mortar attacks and roadside bombings in Baghdad, Ramadi and Kirkuk.