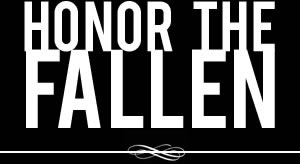 Honoring those who fought and died in Operation Enduring Freedom, Operation Iraqi Freedom and Operation New Dawn
Search Our Database
Marine Pfc. Jacob D. Spann
Died February 6, 2006 Serving During Operation Iraqi Freedom
---
21, of Columbus, Ohio; assigned to Battalion Landing Team, 1st Battalion, 2nd Marine Regiment, 22nd Marine Expeditionary Unit, II Marine Expeditionary Force, Camp Lejeune, N.C.; killed Feb. 6 by an improvised explosive device while conducting combat operations in Hit, Iraq.
* * * * *
Central Ohio Marine killed by explosion in Iraq
COLUMBUS, Ohio — The family of a central Ohio Marine killed along with two comrades in an explosion in Iraq has declined the military's offer to bury the 21-year-old at Arlington National Cemetery in Virginia.
"He's been away long enough," Dennis Nealon, Pfc. Jacob Spann's stepfather, said Wednesday.
Spann, a Humvee machine-gunner, was helping in a transport mission in the western Iraq city of Hit early Monday when an improvised explosive device detonated under the vehicle. Two Marines died instantly and Spann died a few hours later.
He was based at Camp Lejeune, N.C., and had been stationed in Iraq since November with the 22nd Marine Expeditionary Unit.
Spann, called Jake by his friends, graduated from Westerville North High School in suburban Columbus in 2003, then worked at an auto-body shop.
He enlisted in the Marines because he was worried he lacked direction and self-discipline, family members said.
"I was worried at first, but he had really thought things out," said Derek Spann, his oldest brother. "I told him, 'Semper fi."'
Jacob Spann last called home Saturday and mostly talked to his mother, Deborah Nealon. In calls home he only wanted to talk about his family, including five brothers, three sisters and four nieces and nephews, Derek Spann said.
He had hoped to marry his high-school sweetheart, Abby Van Huffel, his family said.
Funeral plans were incomplete.
— Associated Press