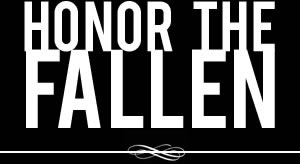 Honoring those who fought and died in Operation Enduring Freedom, Operation Iraqi Freedom and Operation New Dawn
Search Our Database
Marine Pfc. John Lukac
Died October 30, 2004 Serving During Operation Iraqi Freedom
---
19, of Las Vegas; assigned to 1st Battalion, 3rd Marine Regiment, 3rd Marine Division, III Marine Expeditionary Force, Marine Corps Base Hawaii; killed Oct. 30 by enemy action in Anbar province, Iraq.
---
Nevadan killed in Iraq car bombing
Associated Press
HONOLULU — A Nevadan was among eight Hawaii-based Marines killed over the weekend by enemy action in Iraq, the Pentagon said Monday.
Pfc. John Lukac, 19, of Las Vegas, was among the nine killed and eight other Marines wounded Saturday when a car bomb went off next to a truck outside Fallujah in Iraq's Anbar province. It was the deadliest attack against the American military in nearly six months.
The deaths came as U.S. forces are gearing up for a major assault on Fallujah, seen as the toughest bastion of Sunni Muslim guerrillas, ahead of crucial elections due by Jan. 31.
Lukac was the sixth soldier with ties to Nevada killed in Iraq or Kuwait since Operation Iraqi Freedom began in 2003. Sen. John Ensign, R-Nev., issued a statement Monday night upon learning of his death.
"My heart goes out to John Lukac's parents and his entire family. I can't imagine the emptiness and pain in their hearts right now," Ensign said.
"I hope they understand that all Nevadans join with them in mourning their brave son. We are grateful for John's service to this nation, but we will never forget the sacrifice he made on behalf of freedom," he said.
The other Marines who died Saturday were identified by the Pentagon as:
—Lance Cpl. Jeremy D. Bow, 20, of Lemoore, Calif.
—Lance Cpl. John T. Byrd II, 23, of Fairview, W.Va.
—Sgt. Kelley L. Courtney, 28, of Macon, Ga.
—Lance Cpl. Travis A. Fox, 25, of Cowpens, S.C.
—Cpl. Christopher J. Lapka, 22, of Peoria, Ariz.
—Pfc. Andrew G. Riedel, 19, of Northglenn, Colo.
—Lance Cpl. Michael P. Scarborough, 28, of Washington, Ga.
All but Courtney were assigned to the 1st Battalion, 3rd Marine Regiment, 3rd Marine Division, III Expeditionary Force at Marine Corps Base Hawaii at Kaneohe Bay in Windward Oahu. Courtney was assigned to the III Marine Expeditionary Force's 3rd Intelligence Battalion in Okinawa, Japan.
The deaths were announced the day after more Marines from Kaneohe began leaving for duty in Afghanistan.
The casualties from the 1st Battalion, 3rd Marine Regiment, came six days after the unit suffered its first casualty in the Iraq war. The unit arrived in Iraq last month.
---
Sacrifice of Vegas Marine killed in Iraq praised at memorial
LAS VEGAS — Rosalina Hagewood never met John Lukac, but she was moved to tears as she bid farewell to the Marine killed in Iraq by kissing his combat boots.
"Those could have been my son's boots," said the mother of Marine Cpl. Ernest Vance Hagewood, who asked her to attend Lukac's memorial service on his behalf.
Lukac, a 2003 Durango High School graduate, was one of nine Marines killed Oct. 30 when a car bomb exploded on the outskirts of Fallujah. He was the sixth soldier with ties to Nevada killed in Iraq or Kuwait since Operation Iraqi Freedom began in 2003.
The Sunday memorial, which drew about 100 mourners to the First Presbyterian Church in Las Vegas, came hours before U.S. forces began a long-expected assault on Fallujah.
The Rev. James Juhan, a Vietnam War veteran and former Army chaplain, and U.S. Sen. John Ensign, R-Nev., praised the 19-year-old soldier for his sacrifice.
"Families should never have to go through this," Ensign said. "Unfortunately, there is evil in the world."
Ensign said Lukac did not die in vain, but was "offering hope to the people of Iraq. And he was protecting you and me."
Lukac's parents, Jan and Helena Lukac, have said their oldest son bypassed college to join the war on terrorism. The parents, Hungarians who were born in communist Czechoslovakia, waited 10 years to get a visa and emigrate to the United States with their family.
Hagewood said her son intends to travel from Palm Springs, Calif., where he is stationed, to attend Lukac's Wednesday funeral in Las Vegas. Lukac will be buried at the Southern Nevada Veterans Memorial Cemetery in Boulder City.
— Associated Press