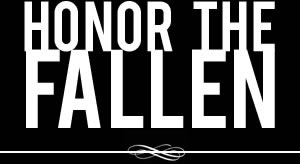 Honoring those who fought and died in Operation Enduring Freedom, Operation Iraqi Freedom and Operation New Dawn
Search Our Database
Marine Pfc. Juan Guadalupe Garza Jr.
Died April 8, 2003 Serving During Operation Iraqi Freedom
---
20, of Temperance, Mich.; assigned to 1st Battalion, 4th Marine Regiment, 1st Marine Division, Camp Pendleton, Calif.; killed in action in central Iraq.
---
Camp Pendleton Marine mourned by Texas family
SAN BENITO, Texas — The family of California-based Marine Pfc. Juan G. Garza was informed April 8 that he was killed in Iraq that same day.
Garza was killed by a sniper as he patrolled an airport in Baghdad. He was sent overseas on Dec. 27.
"He was shot in the chest," his mother, Mary Ann Garza, told the Valley Morning Star in Harlingen, Texas. "He died instantly."
The last time she spoke with her son was on Thanksgiving Day over the phone, she said. She asked other Marine moms to keep praying for their children to "bring the boys home." "This one never made it," she sobbed, clutching a picture of her son in uniform.
News of Garza's death was announced at San Benito High School, which Garza attended before moving to Temperance, Mich., where he lived with an aunt and uncle and graduated last year from Summerfield High School.
Joseph Palka, principal at Summerfield High School, said Garza was proud to be a Marine and joined right after graduation. He returned to the area during Christmas in uniform to show the students and staff his accomplishments.
"He wanted to show everybody that he made it," Palka said. "He was so intent on being a Marine. He knew from the start what he was going to do."
"He was always helping people," his oldest sister, Vanessa Garza, remembered. Together they had worked the fields in Ohio as migrant workers during the summer, she said.
Jodi Bucher, his aunt in Michigan, said Garza was a little scared to go to Iraq, "but knew it was part of his job."
Garza had planned to marry his girlfriend, Casey Cole, in 2005, Bucher said, but the couple surprised everyone and tied the knot the day after Christmas. Cole is in the Army, stationed in Washington, D.C.
In Austin, the Texas Senate observed a moment of silence in Garza's honor.
---
Monroe-area soldier latest from Michigan to die in Iraq war
Marine Pfc. Juan Garza, of Temperance, Mich., was married the day after Christmas and recently graduated from high school.
On April 8, his family was notified he'd been killed during the war in Iraq.
Garza, 20, was killed by a sniper shot to the chest, his aunt said.
Garza had planned to marry his girlfriend in 2005, his aunt, Jodi Bucher said. But the couple, who met while working together at Wendy's, surprised everyone by getting married Dec. 26.
"Spontaneity (hit) them — unbeknownst to her parents and us," said Bucher, laughing.
Garza's wife, Casey Cole, 19, is in the Army and is stationed near Washington, D.C., Bucher said. Garza was based at Camp Pendleton, Calif.
Garza graduated from Summerfield High School in 2002, and went to boot camp in July, Bucher said. He came to live with her five years ago, she said. His mother lives in San Benito, Texas.
He always wanted to be in the military, Bucher said, and planned to make a career out of it.
"He was a kid that school came very hard for, but he really wanted to be a Marine," Bucher said. "He studied and studied and studied."
Joe Palka, the principal at Summerfield High, said there was a moment of silence held for Garza at the school Wednesday morning. He said Garza was an outgoing jokester who was well-liked by his classmates.
"He had a very engaging personality. He was accepted into all circles. He could be friends with every group," Palka said. He said on school spirit dress-up days, "he'd be the guy with the big cowboy boots and cowboy hat on."
Bucher said she'll miss Garza's spunk and "zest for life."
— Alexandra R. Moses, Associated Press
---
When Juan Garza was 15, living in San Benito, Texas, his friends were gang members and he barely attended school. His aunt and uncle offered him a fresh start living with them in Temperance, Mich.
"He turned his life around," said his uncle, Michael Bucher. "He worked hard and made us proud. Now he's made the whole country proud." The 20-year-old Marine died April 8 after being shot at Baghdad's international airport.
Although school was hard for him, Bucher said, Garza studied long hours and graduated from Summerfield High School in 2002. He also excelled in track and football, and worked at a Wendy's restaurant. That's where met his wife, Casey Garza, 19, who is in the Army stationed in Washington, D.C. The couple were married at the Temperance courthouse on Dec. 26, when they both were home on leave.
Casey Garza is in Temperance waiting for her husband's body. "We were married 3" months, and he was away for all of it. He was the love of my life, a wonderful person and a great Marine. He was very proud that he had turned his life around. He's a hero."
— USA Today and The Associated Press