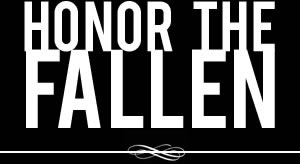 Honoring those who fought and died in Operation Enduring Freedom, Operation Iraqi Freedom and Operation New Dawn
Search Our Database
Marine Pfc. Nicholas M. Skinner
Died August 26, 2004 Serving During Operation Iraqi Freedom
---
20, of Davenport, Iowa; assigned to Battalion Landing Team 1/4, 11th Marine Expeditionary Unit (Special Operations Capable), I Marine Expeditionary Force, Camp Pendleton, Calif.; killed Aug. 26 by enemy action in Najaf, Iraq.
---
Iowa Marine killed in Iraq
Associated Press
DES MOINES, Iowa — An Iowa Marine was killed by gunfire in the Iraqi city of Najaf, his mother said Sunday night.
Pfc. Nick Skinner, 20, of Davenport, was shot in the neck Thursday and died a short time later on an operating table, his mother, Laura Hamann of Park View, said in a telephone interview.
"He was a very strong young man," Hamann said. She said that after he was wounded, Skinner crawled back to his camp under his own power but died due to blood loss.
The family was notified by the military Sunday, a few hours after first learning of the death from the father of one of his fellow Marines, Hamann said.
Skinner enlisted in the Marine Corps in 2003 shortly after graduating from North Scott High School.
Skinner was a member of Platoon 1023, 1st Battalion, 4th Marine, out of Camp Pendleton, Calif. He completed basic training last October and headed to Iraq in May, Hamann said.
Skinner's father, Randy Skinner, got a telephone call Sunday morning from the father of Skinner's best friend, who was also stationed in Najaf. The man had just received an e-mail message from his son informing him of Skinner's death.
"I asked him 'What are you talking about?"' Randy Skinner told the Quad-City Times for a story in Monday's edition.
Both Randy Skinner and Hamann said they are upset with the Marines for taking so long to pass along word of their son's death.
Skinner is the 15th Iowa serviceman killed since July 2003 while serving in Iraq.
Hamann said her son was well-liked and that he liked to tease people. He was a fisherman and went hunting every year with his father and grandfather, she said.
"His grandpa died a few months ago and Nick couldn't make it back," Hamann said. "Now I know they're together."
Hamann said she would like to see American troops pulled out of Iraq because "they don't want us there."
"I don't support the war but I support the troops," she said.