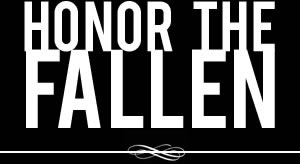 Honoring those who fought and died in Operation Enduring Freedom, Operation Iraqi Freedom and Operation New Dawn
Search Our Database
Marine Pfc. Rodricka A. Youmans
Died July 6, 2004 Serving During Operation Iraqi Freedom
---
22, of Allendale, S.C.; assigned to 2nd Light Armored Reconnaissance Battalion, 2nd Marine Division, II Marine Expeditionary Force at Camp Lejeune, N.C.; killed July 6 by enemy action in Anbar province, Iraq.
---
South Carolina Marine killed in Iraq
Associated Press
COLUMBIA, S.C. — A 22-year-old Marine from Allendale was killed in a bomb attack by Iraqi insurgents, his father said Thursday.
Pvt. Rodericka Antwan Youmans was one of four Marines who died Tuesday near Fallujah, his father, Johnny Youmans, said.
Johnny Youmans said Marine Corps officials notified him of his son's death about 4:30 p.m. on Tuesday. "I was coming home, and I saw a government truck in front of the house. I knew it was nothing good," he said.
Marine Corps officials said the leathernecks were conducting security operations in Anbar province.
Johnny Youmans said his son called home last week to say he was doing well and that "he loved all of us."
Rodericka Youmans was engaged to Stephanie Cuthbertson, 20, of Allendale. They were planning to marry in September when his unit was scheduled to return to Camp Lejeune, N.C., Cuthbertson said.
"I loved everything about him. His sense of humor and the way he treated me. He was very sweet and very giving," she said.
Rodericka Youmans, a graduate of Allendale-Fairfax High School, joined the Marines about a year ago and went through boot camp at Parris Island, S.C., his father said.
"He was almost 21 when he joined. He couldn't find a job and when he did, he'd get laid off because the economy was so bad. He had two kids and needed to support them," Johnny Youmans said.
Rodericka Youmans wanted to make a career out of the military, his father said.
"He loved it," Johnny Youmans said. "He liked the respect that he received. It changed his whole life. He wanted to do the right thing."
Survivors include his children, Amiyah, 4, and Mekhi, 1.
---
South Carolina Marine killed in Iraq buried
ALLENDALE, S.C. — Friends say Pfc. Rodricka Youmans, a Marine who was killed this month in Iraq, was a fun-loving high school student who will be remembered in his hometown as a hero.
"It's an honor to say that we graduated with a hero," were the words Youmans' high school classmates had engraved on a plaque presented to his parents at his funeral Saturday. "We will miss his smile because that's what we always saw first."
Youmans, 22, and three other Marines of the Camp Lejeune, N.C.-based 2nd Light Armored Reconnaissance Battalion died July 6 when their vehicle struck a mine near Fallujah, Iraq.
Youmans was buried with full military honors in a family plot at the Hoover Cemetery in Ulmer after a service attended by hundreds of friends and family members at Allendale Elementary School.
Classmate James Williams said Youmans was a lighthearted friend who often reminded him not to take life so seriously. "I now know it was his way of telling me that life is too short," Williams said, The (Orangeburg) Times and Democrat reported.
"When we talked about death I was thinking it would be when we were old and gray," Williams said. "I had hoped that it would be after we spent our 60s and 70s fishing together. I wanted us to have time to argue a little more. We were supposed to argue about whose wife was prettier and whose children were smarter."
After graduating from Allendale-Fairfax High School in 2000, Youmans studied to be a mechanic for about a year at a tech school in Houston.
He returned home, planning to work and go to college. But he found it difficult to find work in Allendale, the state's second-poorest county. After being laid off from his last local job, Youmans joined the military.
Youmans wanted to support his fiancee, Stephanie Cuthbertson, and children, Amiyah, 4, and Mekhi, 1. A third child, Rodricka Jr., is due next month.
"I need to be a man," Youmans' parents recalled their son telling them when he enlisted in the Marine Corps. "I need to take care of my kids."
Rev. Charcey Priester, who delivered the eulogy, said Youmans was not the kind of man to make excuses to escape duty.
"When it was time for him (Youmans) to go to Iraq, he could have said, 'I have two children. I have a child on the way. I have a fiance,"' Priester said. "But because he was a man of honor, he did his job with pride. He was prepared."
Johnnie and Manderlene Youmans made sure their son understood that joining the Marines might mean he would go to war.
"I could see it in his eyes that his mind was made up," Johnnie Youmans said. "I said, 'If that's what you want, go for it."'
On July 8, 2003, Youmans left for Marine Corps boot camp at Parris Island.
Several of Youmans' friends were in the military, so he understood the risks, Manderlene Youmans said. He also looked up to his father, a staff sergeant and 29-year veteran of the South Carolina Army National Guard.
Youmans loved the Marines and wanted to make a career of it, his father said. He would wear his khaki-colored casual dress uniform even around the house.
"He liked the respect people gave him when they saw the uniform," Johnnie Youmans said.
Since their son's death, the Youmans said friends, family members, co-workers and neighbors have provided constant support and comfort.
"I'm proud of my son because he died for his country," Manderlene Youmans said.
Youmans was the second Allendale County man to die in the war.
Army Spc. O.J. Smith, 21, from the community of Martin, died June 22, 2003, when his convoy was ambushed south of Baghdad.
Twenty-two soldiers with South Carolina ties have died since the war began in March 2003.
— Associated Press