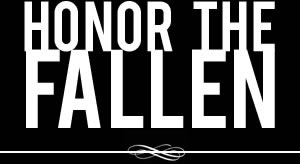 Honoring those who fought and died in Operation Enduring Freedom, Operation Iraqi Freedom and Operation New Dawn
Search Our Database
Marine Pfc. Ryan G. Winslow
Died April 15, 2006 Serving During Operation Iraqi Freedom
---
19, of Jefferson, Ala.; 2nd Tank Battalion, 2nd Marine Division, II Marine Expeditionary Force, Camp Lejeune, N.C.; killed April 15 when his Humvee struck an improvised explosive device during combat operations in Anbar province, Iraq. Also killed were: Lance Cpl. Derrick J. Cothran, Cpl. Pablo V. Mayorga and Lance Cpl. Justin D. Sims.
---
Marine wanted to be at center of action
HOOVER, Ala. — Ryan George Winslow wanted a law enforcement job where he could be at the center of the action, on a SWAT team or narcotics.
He sought a similar duty when he joined the Marine Corps, partly to help further that goal.
"He didn't want to be on patrol writing tickets all day long," his mother, Marynell Winslow, said. "He wanted to be where the action was and that's where he ended up with the Marine Corps."
The 19-year-old Hoover resident was only three weeks into a seven-month tour in Iraq when he and three other Marines were killed Saturday by a roadside bomb in Anbar province.
Pfc. Winslow, part of the 2nd Tank Battalion, 2nd Marine Division, II Marine Expeditionary Force, was driving the Humvee while looking for roadside bombs when he was killed.
His mother said two Marines were on an overpass looking for any irregularities on the road that might be caused by bombs.
"The Marines above on the overpass didn't see any irregularities," Marynell Winslow said Tuesday in a phone interview. "The commander and Ryan didn't see any irregularities on the road either and just went right on."
Winslow's parents and younger sister visited him at Camp Lejuene, N.C., before he left for Iraq. His mother said he seemed at peace with what he was about to do.
"He wasn't afraid," she told The Birmingham News in a story Tuesday. "If that was what he was called on to do, he was ready to do it. He felt prepared. He felt his platoon was prepared."
In front of his family's home Monday, a Marine helmet covered in desert camouflage and two military canteens hung on a stake. A pair of Winslow's military boots stood at the base of the stake, alongside a small U.S. flag, and three plastic wraps of roses lay before the display. A card on one of the wraps bore the words, "Semper Fi."
Winslow attended Hoover High School before passing his high school equivalency exam. He took some criminal justice courses at Jefferson State Community College, then joined the Marines in January 2005 with ambitions of a future career in law enforcement.
He dropped 50 pounds by dieting and running to get in shape for the Marines before basic training, his mother said.
"That was his goal and he attained his goal," she said. There are not many people that have that drive.
"That's the way he was, and that's the way we're going to remember him."
— Associated Press