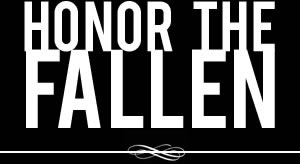 Honoring those who fought and died in Operation Enduring Freedom, Operation Iraqi Freedom and Operation New Dawn
Search Our Database
Marine Pfc. Ryan J. Cantafio
Died November 25, 2004 Serving During Operation Iraqi Freedom
---
22, of Beaver Dam, Wis.; assigned to the 2nd Battalion, 24th Marine Regiment, 4th Marine Division, Marine Corps Reserve, Chicago; killed Nov. 25 by enemy action in Anbar province, Iraq.
---
Wisconsin town mourns death of second Marine in Iraq
Associated Press
BEAVER DAM, Wis. — John Straseskie tried to comfort the family of a Marine killed in Iraq on Thanksgiving.
The Beaver Dam man understands the family's pain: In May, he lost his son, 23-year-old Sgt. Kirk Straseskie, who became the first Wisconsin service member killed in Iraq.
When he heard the news of Pfc. Ryan Cantafio, he drove across town to visit Cantafio's family. Cantafio, 22, died when his Humvee hit a remote-controlled roadside bomb, family members said.
Cantafio and Kirk Straseskie were close friends.
"It throws Kirk's stuff right back in my face," John Straseskie said. "It's always in the back of your mind but you still got to deal with it and move on. But some of us have a harder time of moving on than others."
On Saturday, word of Cantafio's death quickly spread through the 15,000-people town, which had to deal with two deaths because of the war.
"It's actually a tragedy for your whole community," said Beaver Dam Mayor Jack Hankes. "In any small town you really want to keep your hometown sons so they can grow up, raise their own children and be a part of the community themselves."
Cantafio was the 28th Wisconsin service member to die in Iraq and the fourth from the Madison-based Golf Company, 2nd Battalion, 24th Marine Regiment.
Shane O'Donnell, 24, of Madison, Cpl. Robert Warns, 23, of Waukesha and Lance Cpl. Branden Ramey, 22, of Belvidere, Ill., were the other company members killed when they were hit by a roadside bomb three weeks ago.
Cantafio's father, Joe Cantafio, said Ryan would have turned 23 on Dec. 17.
---
Funeral held for Beaver Dam Marine killed in Iraq
BEAVER DAM, Wis. — Amanda Cantafio says that, when she last saw her husband as he was getting on a plane with his Marine Reserve unit, she told him she could not live without him.
"I never thought I would have to," she said Thursday in remarks read by a family friend at the funeral for Ryan Cantafio, who died Thanksgiving Day in Iraq.
His Humvee hit in a remote-controlled roadside bomb shortly after he had been promoted to lance corporal.
Photo collages inside Grace Presbyterian Church showed a grinning Cantafio clad in his crisp Marine uniform with his arms around his wife, photos taken on their wedding day last year, Cantafio hugging family members and a cake that featured a photo of a Marine in frosting.
Cantafio was a member of Madison-based Golf Company, 2nd Battalion, 24th Marine Regiment.
In a message read at the funeral, the commander of his battalion, Lt. Col. Mark Smith, said the unit held a memorial service Nov. 27 for their fallen comrade.
At the service in Iraq, "tough as nails" Marines were brought to tears as they spoke about Cantafio and how much they will miss him, Smith said.
Burial was at Oakwood Cemetery, where a Marine honor guard fired a 21-gun salute.
— Associated Press