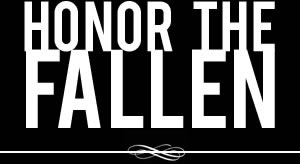 Honoring those who fought and died in Operation Enduring Freedom, Operation Iraqi Freedom and Operation New Dawn
Search Our Database
Marine Pvt. Lewis T.D. Calapini
Died January 23, 2006 Serving During Operation Iraqi Freedom
---
21, of Waipahu, Hawaii; assigned to Anti-Terrorism Battalion, 4th Marine Expeditionary Brigade, II Marine Expeditionary Force, Camp Lejeune, N.C.; killed Jan. 23 in a non-hostile vehicle accident near Taqaddum, Iraq. Also killed was Lance Cpl. Joshua A. Scott.
---
Marine 'always had a smile'
By Rod Ohira
Honolulu Advertiser
Sgts. Christopher Piazza and Terence D'Alesandro thought of times spent with 21-year-old Marine Pvt. Lewis T.D. Calapini while escorting his casket home to Hawai'i from Dover Air Force Base in Delaware.
"He was an excellent Marine, a morale booster who always had a smile on his face," Piazza said. "He gave up everything he could — his life. It's the ultimate sacrifice when you die for your country."
A native of Laoag, Philippines, who lived in Waipahu, Calapini was killed Jan. 23 in Iraq near Al Taqaddam in a vehicle accident while serving with the Anti-Terrorism Battalion, 4th Marine Expeditionary Brigade, II Marine Expeditionary Force, from Camp Lejeune, N.C.
Piazza and D'Alesandro, who are from the same battalion, served with Calapini in Iraq in 2005 from March to September.
A memorial service for Calapini was held last night at Borthwick Mortuary's Maunakea Chapel. A second service will be today at 11 a.m. at Marine Corps Base Hawai'i at Kane'ohe followed by burial with military honors at the Hawai'i State Veterans Cemetery.
Knowing Calapini was from Hawai'i, D'Alesandro recalled kidding him about being assigned to Camp Lejeune.
"I used to ask him, 'Hey, Calapini, I bet you ask yourself everyday why the Marines sent you to North Carolina' and he'd say, 'No sergeant, everything is good to go,' but then he would say, 'To tell you the truth, yeah maybe a little bit,'" D'Alesandro said. "He was small in stature but a helluva man, really a good kid and Marine."
Piazza and D'Alesandro said since their arrival last Monday night, they've met and come to know Calapini's family.
"His family has treated us like family and right now our concern is for them," D'Alesandro said.
Navy Chaplain Raynard Allen, also from Camp Lejeune, represented Calapini's commanding officer, Lt. Col. Michael Killion, and the 850 Marines with the Anti-Terrorism Battalion at last night's service.
"I want to tell his family that his courage, honor and commitment will be missed, and about his contagious spirit and smile that galloped and rippled their way through his company," Allen said before last night's service. "No parent expects their son to die before them, and I know they feel a dagger in their heart.
"Most Marine families are proud of their sons and daughters and highly respect what they do for their country," Allen said. "Most of these Marines now fighting in the war signed after 9/11 so they knew they were going to fight terrorism. The Calapini family lost a son but I want them to know they've gained an extended family. I and all Marines are part of their family."
Calapini is survived by his parents, Orencio and Helen Grace Calapini; older brother, Marvin; and grandparents, Filipinas Basug, Amado and Veronica Duquez, and Adela Arucan. Family members requested privacy.
Primo Lagundino, 30, said of his cousin, "He followed his dream. He was strong-willed, tough in mind and body."
Calapini graduated from the Hawai'i National Guard Youth Challenge Academy and joined the Marine Corps in May 2004. He enjoyed playing basketball and practicing tae kwon do. His second tour in Iraq began Oct. 3, 2005.
Reach Rod Ohira at rohira@honoluluadvertiser.com