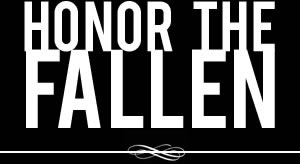 Honoring those who fought and died in Operation Enduring Freedom, Operation Iraqi Freedom and Operation New Dawn
Search Our Database
Marine Sgt. Andrew K. Farrar Jr.
Died January 28, 2005 Serving During Operation Iraqi Freedom
---
31, of Weymouth, Mass.; assigned to Headquarters and Service Battalion, 2nd Force Service Support Group, II Marine Expeditionary Force, Camp Lejeune, N.C.; killed Jan. 28 in a non-hostile incident in Anbar province, Iraq.
---
Weymouth Marine killed in Iraq
Associated Press
WEYMOUTH, Mass. — Marine Sgt. Andrew K. Farrar Jr., who re-enlisted after the 9-11 terrorist attacks, died Friday on his 31st birthday while on patrol in Iraq, his father said Sunday.
The Weymouth native, scheduled to return home to his wife and two young sons in three weeks, was electrocuted when he ran into a high-voltage wire on patrol in Anbar province in western Iraq, said Andrew Farrar Sr.
Farrar nearly returned to civilian life in 2001 and took the police civil service exam to prepare for a career in law enforcement.
Then came Sept. 11.
"He was scheduled to discharge a month later," his father said. "He re-enlisted after 9-11 to serve because he knew others wouldn't be able to serve. His whole approach was selfless."
The family planned to travel to Camp Lejeune in North Carolina on Monday for a military funeral. A service in Weymouth was being planned for later this week.
Farrar's wife, Melissa, was his high school sweetheart at Weymouth High School. They married in 1996 and he joined the Marines a year later. They have two sons, Tyler, 6, and Liam, 2.
Farrar was on his second tour of duty in Iraq. He led his squad of young Marines during fierce fighting in Fallujah last year.
"He was profoundly patriotic," his father said. "We're proud of him and we're proud of all service men and women."
Farrar, who was the oldest of four children, is the third Massachusetts native killed in Iraq this month, and at least the 26th overall since April 2003.