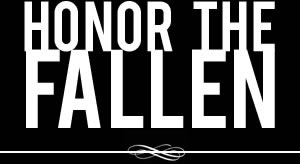 Honoring those who fought and died in Operation Enduring Freedom, Operation Iraqi Freedom and Operation New Dawn
Search Our Database
Marine Sgt. Andy A. Stevens
Died December 1, 2005 Serving During Operation Iraqi Freedom
---
29, of Tomah, Wis.; assigned to 2nd Battalion, 7th Marine Regiment, 1st Marine Division, I Marine Expeditionary Force, Twentynine Palms, Calif.; attached to 2nd Marine Division, II Marine Expeditionary Force (Forward); killed Dec. 1 by an improvised explosive device while conducting combat operations against enemy forces in Fallujah, Iraq. Also killed were Staff Sgt. Daniel J. Clay, Lance Cpl. John M. Holmason, Lance Cpl. David A. Huhn, Lance Cpl. Adam W. Kaiser, Lance Cpl. Robert A. Martinez, Cpl. Anthony T. McElveen, Lance Cpl. Scott T. Modeen, Lance Cpl. Andrew G. Patten, and Lance Cpl. Craig N. Watson.
---
Comrade at funeral thinks of Iraq's election
The Associated Press
MENOMONIE, Wis. — As a Wisconsin Marine was laid to rest Dec. 15, a man who served with him in Iraq thought of the millions of people casting votes the same day in that nation's parliamentary election.
Stosh Modrow, 24, flew in from his home in Atlanta to attend the services for Sgt. Andy Stevens, 29, one of 10 Marines killed Dec. 1 by an improvised explosive device in Iraq's Anbar province.
"There's nothing Andy wanted more than seeing Iraq work as a democracy," Modrow said as a bugler played "Taps" and Marines fired a rifle salute.
Modrow met Stevens in 2002 when they both were stationed in Twentynine Palms, Calif. They served together during Stevens' first tour in Iraq.
Stevens joined the Marines shortly after graduating from Tomah High School in 1995.
He served as a scout sniper on his first tour in Iraq and was a team leader on the second tour.
Amy Pelle of Rice Lake, Stevens' sister, told mourners at the funeral that he started his military career young, wearing camouflage to elementary school and drawing pictures of war zones in crayons.
"Who can forget marching around our yard under Andy's 8-year-old command," she said, drawing sustained laughter from the 200 mourners in a packed Peace Lutheran Church.
But Pelle, a high school teacher, said her brother combined his patriotism with a respect for the rights of others.
She recalled sharing her frustration with him that some students stayed seated rather than standing during the Pledge of Allegiance.
"He looked me straight in the eye," she said, "and told me, 'I fight as much for their right to sit as your right to stand.' "
---
Tomah Marine dies in Iraq
The Associated Press
TOMAH, Wis. — A local sergeant was one of 10 Marines killed by an improvised explosive device in Iraq, authorities said Dec. 3.
Sgt. Andy A. Stevens, 29, of Tomah, was killed Dec. 1 while conducting combat operations in the Al Anbar province, the Department of Defense said in a statement Dec. 3. The attack, which injured 11 others, was the deadliest against American troops in four months.
"The family of Andy A. Stevens is extremely proud of him and his service in the Marine Corps and to this nation," according to a statement released by the Marines on Dec. 3.
Stevens' family did not want to make any public comments, the statement said.
Stevens was a 1995 graduate of Tomah High School. Jeff McGinnis, a coach at the school, said Stevens was a pole vaulter, a choice likely driven by his desire for excitement.
"Andy was kind of his own person," McGinnis said, who enjoyed the thrill of pole vaulting.
Stevens was also in football, basketball and concert choir in high school, according to the 1995 Tomah school yearbook.
McGinnis said Stevens once shaved a bald strip on his head, "a reverse Mohawk, just to be different ... he had his own way of doing things."
Mary Justinger, a family friend and former middle school teacher of Stevens', said he was "the kind of kid who always gave you 100 percent, no matter what he did."
The department said all 10 Marines were assigned to 2nd Battalion, 7th Marine Regiment, 1st Marine Division, I Marine Expeditionary Force, based in Twentynine Palms, Calif.
"Words will never describe accurately the honor, courage and commitment of these fallen Marines and Sailors," said 7th Marine Regiment Col. William Crowe in a statement. "These men did not give their lives in vain, and we will not soon forget our fellow brothers."
Stevens, who joined the Marines in June 1995 and was serving as a scout sniper, deployed to Iraq with his unit in July, the Marine Corps said.
Stevens' father, Allen, lives in Tomah and his mother, Kaye Olson, lives in Maryland Heights, Mo., the corps said.
"The family is in mourning and they wish not to be disturbed right now," said 1st Sgt. Christopher Campbell of the U.S. Marine Corps Reserve Center in Madison.
The U.S. military said Dec. 2 that the group was on a foot patrol near Fallujah. Of the 11 Marines injured, seven later returned to duty, it said.
The military said the rest of the team was conducting "counterinsurgency operations throughout Fallujah and the surrounding area" to improve security for the Dec. 15 elections.
The deaths, along with four others announced Dec. 2, brought to at least 2,127 the number of U.S. service members who have died since the beginning of the war in 2003, according to an Associated Press count.
Previously, the single deadliest attack against U.S. troops in Iraq was on Aug. 3, when 14 Marines were killed by a bomb that destroyed their vehicle near Haditha, 140 miles northwest of Baghdad.
Stevens' awards include the Combat Action Ribbon, two awards of the Marine Corps Good Conduct Medal, the Meritorious Unit Commendation, the Navy Unit Commendation, the Korean Defense Service Medal, two awards of the National Defense Service Medal, five Sea Service Deployment Ribbons, the War on Terrorism Expeditionary Medal and the War on Terrorism Service Medal.