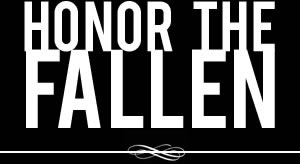 Honoring those who fought and died in Operation Enduring Freedom, Operation Iraqi Freedom and Operation New Dawn
Search Our Database
Marine Sgt. Benjamin C. Edinger
Died November 23, 2004 Serving During Operation Iraqi Freedom
---
24, of Green Bay, Wis.; assigned to 2nd Force Reconnaissance Company, II Marine Expeditionary Force, Camp Lejeune, N.C.; died Nov. 23 at the National Naval Medical Center, Bethesda, Md., of injuries sustained Nov. 14 from enemy action in Anbar province, Iraq.
---
Wisconsin Marine dies of wounds received in Iraq
Associated Press
GREEN BAY, Wis. — A Marine from Green Bay died in a Maryland hospital Tuesday from wounds suffered in Iraq, family members said.
Sgt. Benjamin Edinger, 23, suffered shrapnel wounds Nov. 14 from what the military calls an improvised explosive device, his grandfather, Gerald Downey of Green Bay, told The Green Bay News-Chronicle.
Edinger, a 1999 graduate of Green Bay West High School, had been taken to the Bethesda Naval Hospital and was recently taken out of intensive care, but he suddenly took a turn for the worse, Downey said.
Edinger's grandmother, Barbara Downey, described him as "a really nice kid."
She said Edinger joined the Marine Corps after being unsure what to do after graduating from high school.
"He spent a year in college and said he felt he was wasting the money," she said.
She said he later decided that after his military service he would study to be a veterinarian.
The Downeys said Edinger was in his second tour of duty in Iraq after taking part in the initial invasion, where he was part of reconnaissance operations.
There have been 28 service members from Wisconsin killed in the war in Iraq.
---
Green Bay Marine killed in Iraq eulogized
GREEN BAY, Wis. — Family members remembered Sgt. Benjamin Edinger as a caring person with a gentle side.
Edinger, 24, died Nov. 23 after undergoing medical treatment at the U.S. Navy hospital in Bethesda, Md. He died from shrapnel wounds he received in an explosion on Nov. 14.
Family and friends attended Edinger's funeral Saturday at St. Agnes Catholic Church.
Green Bay Marines fired a 21-gun salute for the fellow Marine who earned a Purple Heart for his service.
Edinger's uncles said they were proud of him and other service members serving in Iraq.
Col. Blake Edinger described his nephew as a dedicated young man who had a positive impact on everyone around him.
"There is no way we can put into words how much we are going to miss him," the uncle said.
Benjamin Edinger graduated from Green Bay West High School in 1999. He enjoyed playing rugby, camping, fishing and weightlifting.
He enlisted in the Marine Corps in 2000 after attending the University of Wisconsin-Oshkosh. He was serving with the 24th Marines Expeditionary Unit and was on his second assignment to Iraq when he was wounded.
The Marine was described as a kind and considerate person.
"There are so many memories, so many stories that there's no way for me to pick one story for me to share ...," said Blake Edinger.
James Downey, also an uncle to Benjamin Edinger, recalled a story that showed the young Marine had a broad interest and a gentle side: He asked his grandmother to teach him how to knit.
"I'm not sure how that was going to help him be a Marine, but that just gives you an idea of the kind of person that he was," Downey said. "Here's this rough and tumble soon-to-be Marine who wanted to learn the home-making task of how to knit."
Gene Wheaton, a Vietnam veteran, said he watched Benjamin Edinger grow into a comrade. Wheaton said Edinger put himself in harms way because of his love for his fellow troops.
A memorial fund established for Edinger will benefit service members serving overseas and their families.
— Associated Press