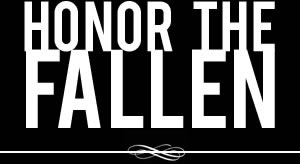 Honoring those who fought and died in Operation Enduring Freedom, Operation Iraqi Freedom and Operation New Dawn
Search Our Database
Marine Sgt. Brendon C. Reiss
Died March 23, 2003 Serving During Operation Iraqi Freedom
---
23, of Natrona, Wyo.; assigned to 1st Battalion, 2nd Marine Regiment, 2nd Marine Expeditionary Brigade, Camp Lejeune, N.C.; killed in action near Nasiriyah, Iraq, on March 23.
---
Brendon Reiss loved the water. As a high school student in Casper, Wyo., he'd play in a neighbor's swimming pool until his skin was waterlogged. He stayed in the water until it got dark the night before he was to leave for boot camp.
A world away in Iraq, Reiss lost his life above the water of the Euphrates River. His Marine unit came under heavy fire while trying to secure a bridge near Nasiriyah.
Reiss, 23, had been listed as missing after the March 23 battle. The machine-gunner's status was changed to killed in action after authorities identified his remains.
The son of a decorated Vietnam veteran, Reiss had been married for three years. His wife, Tensley, lives with family near Chattanooga, Tenn. He called her on their third anniversary, just weeks before he disappeared, family members said.
Officials told his relatives that Reiss was killed when a rocket-propelled grenade hit the troop carrier he was in.
"I'm at peace with it," said his mother, Angela Reiss of Casper. "What we feel, so many other people feel, too."
When he was missing, his stepmother, Carol Reiss, said his disappearance was just more proof that you have to be grateful for each and every day.
"You know you always think that you should treat every moment as the last moment of your life. But you never do. None of us ever do. And you know we always think the next day is going happen, certain things will happen. It's a wake up call."
— USA Today, Associated Press