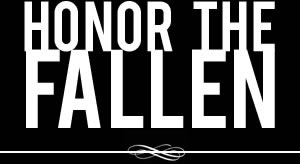 Honoring those who fought and died in Operation Enduring Freedom, Operation Iraqi Freedom and Operation New Dawn
Search Our Database
Marine Sgt. Bryan J. Opskar
Died July 23, 2005 Serving During Operation Iraqi Freedom
---
32, of Princeton, Minn.; assigned to the 2nd Light Armored Reconnaissance Battalion, 2nd Marine Division, II Marine Expeditionary Force, Camp Lejeune, N.C.; killed July 23 when his vehicle was struck by an improvised explosive device while he was conducting combat operations near Rutbah, Iraq.
---
Marine killed while on patrol in Iraq
By Dave Kolpack
Associated Press
FARGO, N.D.— Friends and family of Sgt. Bryan Opskar say the North Carolina-based Marine from Moorhead, Minn., lived life at a fast pace. He liked to ride motorcycles in the summer and snowmobiles in the winter.
"He liked action," said Opskar's younger brother, Chris. "He was always the guy to keep the party going."
Opskar, 32, a native of Princeton, Minn., was killed in Iraq on Saturday when a roadside bomb exploded. A military spokesman said he was conducting combat operations near Rutbah, Iraq.
"It's a pretty down day in Princeton," said Susan Bartholomew, a longtime family friend.
Opskar was engaged last Thanksgiving and married on New Year's Eve to Leandra Dougherty of Fargo. The two of them had known each other for 12 years after working together at a local grocery store.
"He had me at paper or plastic," Leandra said.
"We only had seven months together," she said of their marriage. "I wouldn't trade those seven months for anything."
Family members spent Monday going through pictures and reliving memories. They brought out a display of family photos that was put together for the wedding.
"He would hate this, by the way," Leandra said, pointing out pictures.
Opskar, a member of the 2nd Marine Division from Camp Lejeune, N.C., enlisted in the Marines in 1998. He joined his unit in March 2004 as a commander on a light armored vehicle. The unit patrolled major supply routes looking for explosives.
Opskar phoned home earlier that day to talk to his wife, but she missed the call. He left a message.
"He said he couldn't wait to get home and he would talk to me later," Leandra said.
Opskar received more than a dozen military awards, including the combat action ribbon and two good conduct medals, a military spokesman said. He also was selected for a special Army training class as a master gunner.
"He loved being a Marine," said his mother, Betty.
Opskar was an avid outdoorsman who loved to hunt, fish and golf, family members said. He owned two Harley-Davidson motorcycles, his wife said.
"I think what I'll miss most about him are his smile and his giggle," Leandra said.
Opskar was born Feb. 14, 1973, in Princeton. "He was my Valentine," Betty said. He started playing hockey when he was in first grade, a passion he would continue into college.
He graduated from Princeton High School in 1991. He participated in junior hockey for two years before joining Concordia's team in 1993, playing for two seasons.
Concordia head coach Steve Baumgartner called Opskar an overachiever who led by example.
"He had a good work ethic and good discipline," the coach said. "His attitude really stood out. He was well-respected by his teammates."
He often talked to his teammates and coaches about joining the military, Baumgartner said.
"He wanted to serve his country," Baumgartner said. "A lot of our players knew that's what he was going to pursue. I remember that he was very committed about doing that."
Opskar is the 24th Minnesotan to die in the Iraq war. He died instantly of a shrapnel wound, his mother said.
"It was just a matter of time before this hit closer to home than it has so far," Cook said on Monday.
"You're not supposed to lose your child," said Opskar's father, Erling. "It's tough."
---
Protesters, mourners, gather at service for Marine
PRINCETON, Minn. — The extra folding chairs weren't enough to hold the overflow crowd at Immanuel Lutheran Church, where about 400 people turned out Thursday for a memorial service for a Marine killed in Iraq.
Sgt. Bryan Opskar, 32, died July 23 when a roadside bomb exploded. He was the 24th Minnesotan to die in the Mideast during the Iraq war. He grew up and played hockey in Princeton, and most recently lived in Moorhead.
American flags, passed out as people entered the church, rippled in the crowd. Every seat was filled and people stood against the back wall. A pair of Marines stood near Opskar's parents, Betty and Erling.
A display in the church recalled Bryan Opskar's youth, his marriage and his years in the Marines.
Diann Bellmont of Cold Spring, the mother of a Marine, described the service as simple. "He lived life the way he wanted to, as a Marine, strong, courageous and faithful," she said.
Before the service, nine picketers from the Westboro Baptist Church of Topeka, Kan., picketed across the street. The group, including children as young as 10, wore T-shirts and displayed signs with anti-American and anti-gay messages.
Westboro member Fred Phelps said the church believes the war and the deaths of U.S. troops are God's punishment for a nation too accepting of gays.
"This is God's punishment of this nation, mocking what the Bible says about this vile issue," Phelps said.
Officers from the Princeton Police Department and the Minnesota State Patrol separated the picketers from those attending the service.
A funeral service for Opskar was held Tuesday in Moorhead. – Associated Press