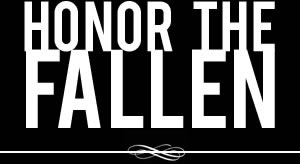 Honoring those who fought and died in Operation Enduring Freedom, Operation Iraqi Freedom and Operation New Dawn
Search Our Database
Marine Sgt. Christopher R. Hrbek
Died January 14, 2010 Serving During Operation Enduring Freedom
---
25, of Westwood, N.J; assigned to 3rd Battalion, 10th Marine Regiment, 2nd Marine Division, II Marine Expeditionary Force, Camp Lejeune, N.C.; died Jan. 14 while supporting combat operations in Helmand province, Afghanistan.
---
Marine awaiting Bronze Star killed by IED
Staff report
A North Carolina-based Marine in line to receive a medal for valor died in Afghanistan on Thursday, according to the Defense Department and media reports.
Sgt. Christopher R. Hrbek, 25, a field artillery cannoneer with 3rd Battalion, 10th Marines, out of Camp Lejeune, was killed in Helmand province, according to the Defense Department.
The New Jersey Bergen County Record reports that Hrbek was killed when he stepped on an improvised explosive device.
The Westwood, N.J., native was going to be awarded a Bronze Star with combat "V" for saving the life of his sergeant major, who stepped on an IED under enemy fire Dec. 23, the paper reported.
"I told him, we are proud of you for doing the right thing," Hrbek's step-father, Jaymee Hodges, told The Record. "He didn't think about it, he just did it. He loved being a Marine."
Hrbek was a local firefighter who joined the Corps in January 2003 in response to the Sept. 11 attacks. His two step-brothers are New York City firefighters, according to The Record.
He served two tours in Iraq between September 2007 and March 2009, according to a II Marine Expeditionary Force release.
He planned to become a drill instructor when he returned from deployment this spring, his step-father said.
---
Town welcomes home Marine killed in Afghanistan
The Associated Press
WESTWOOD, N.J. — Flags lined the streets of a northern New Jersey town Jan. 21 in honor of a Marine killed in Afghanistan.
Sgt. Christopher Hrbek's body was escorted through his hometown of Westwood as hundreds of residents lined the streets to pay their respects.
The 25-year-old artilleryman was killed Jan. 14 by an improvised explosive device during a combat operation in Helmand Province.
Hrbek joined the Marines in 2002 after graduating from Westwood High School. He was a nine-year member of the Westwood Fire Department and came from a family of firefighters.
---
Post office to be named in honor of Hrbek
The Associated Press
TRENTON, N.J. — New Jersey Sens. Frank Lautenberg and Robert Menendez say the Senate has approved their resolution to rename a post office in Westwood in honor of a local Marine killed in Afghanistan.
Sgt. Christopher R. Hrbek was killed in action in Hamal province in January.
Hrbek was a nine-year volunteer firefighter with the Westwood Fire Department.
Lautenberg said May 25 that renaming the post office would be a permanent reminder of his sacrifice and dedication.
Rep. Scott Garrett, R-N.J., has introduced a similar measure in the House of Representatives on behalf of the entire New Jersey delegation.