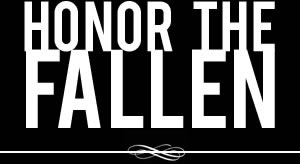 Honoring those who fought and died in Operation Enduring Freedom, Operation Iraqi Freedom and Operation New Dawn
Search Our Database
Marine Sgt. Christopher T. Heflin
Died November 16, 2004 Serving During Operation Iraqi Freedom
---
26, of Paducah, Ky.; assigned to 3rd Battalion, 1st Marine Regiment, 1st Marine Division, I Marine Expeditionary Force, Camp Pendleton, Calif.; killed Nov. 16 by enemy action in Anbar province, Iraq.
---
Marine killed in Iraq 'wanted to be on the battlefield'
Associated Press
WEST PADUCAH, Ky. — Sgt. Christopher Todd Heflin was a selfless patriot who eagerly fought in a dangerous war, said mourners at his funeral Tuesday.
One of Heflin's first assignments during his short military career involved a desk job, said the Rev. Larry Davidson, who baptized Heflin when he was a young teenager.
"He said that was not what he wanted to be here for," Davidson said. "He wanted to be on the battlefield."
More than 200 people attended the funeral at Mount Zion Baptist Church. Later, Heflin was remembered at the Woodlawn Memorial Gardens cemetery with a 21-gun salute. Two Marines folded the flag that had draped his casket and handed it to Lance Cpl. Derek Ellis, 20, Heflin's brother. Ellis then placed it in the arms of their mother, Meleasa Ellis.
Heflin, 26, of Reidland, was killed Nov. 16 in Iraq in an explosion during combat with enemy forces. Heflin was a squad leader assigned to the 3rd Battalion, 1st Marine Regiment, 1st Marine Division, 1st Marine Expeditionary Force, based at Camp Pendleton, Calif. He had been in Iraq since June.
Derek Ellis is stationed with the 2nd Marine Regiment at Camp Lejeune, N.C., and is scheduled to be deployed to Iraq in January.
The church played country songs, Heflin's favorite music, throughout Davidson's sermon. One of the songs included clips of interviews with military mothers and wives, pleading for their loved ones' safe return. A projection screen behind the casket displayed a picture of Heflin in his uniform.
Heflin was posthumously awarded the Purple Heart, which was presented to his mother.
He had been scheduled to come home Dec. 15. Yellow ribbons attached to traffic signs lined the roads that Heflin's long procession traveled to the cemetery. Along the way, several people parked their cars and turned off their lights. One family stood outside their car and watched. A young boy held his right hand over his heart as the white hearse passed.
"He was a sweet child," teary-eyed Millie Bishop, 79, of Paducah, who baby-sat Heflin until he was 7, told The Paducah Sun. "He spent many a night at our house."
Heflin, who played football from sixth grade on, was a quiet child, less rambunctious than his younger brothers, Bishop recalled.