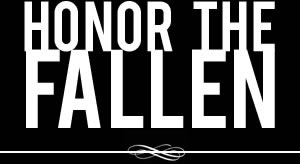 Honoring those who fought and died in Operation Enduring Freedom, Operation Iraqi Freedom and Operation New Dawn
Search Our Database
Marine Sgt. David J. Coullard
Died August 1, 2005 Serving During Operation Iraqi Freedom
---
32, of Glastonbury, Conn.; assigned to 3rd Battalion, 25th Marine Regiment, 4th Marine Division, Marine Forces Reserve, Brook Park, Ohio; attached to Regimental Combat Team 2, 2nd Marine Division, II Marine Expeditionary Force (Forward); killed Aug. 1 by enemy small-arms fire while conducting dismounted operations outside Haditha, Iraq. Also killed were Marine Cpl. Jeffrey A. Boskovitch, Marine Lance Cpl. Roger D. Castleberry Jr., Marine Lance Cpl. Daniel N. Deyarmin Jr., Marine Lance Cpl. Brian P. Montgomery and Marine Sgt. Nathaniel S. Rock.
---
Connecticut Marine among six killed in Iraq
By Noreen Gillespie
Associated Press
EAST HARTFORD, Conn. — On Sunday, Marine Sgt. David Coullard sent his mother an e-mail from Iraq, letting her know he was safe.
Like every e-mail he sent her, it was brief. But it also had recent photos that his mother had been asking him to send. In one, the 32-year-old Glastonbury native is in front of bright blue water with a fellow Marine. In another, he's posing in the desert with his weapon.
"Love you," he ended the note, adding that his time was almost up on the computer.
On Monday, Anita Dziedzic found out her son was killed in Iraq. He was the 28th service member with Connecticut ties to be killed in Iraq or Afghanistan since March 2002.
Military officials said Coullard, a sniper in the Ohio-based 3rd Battalion, 25th Marines, and five comrades were engaged by terrorists and killed by small-arms fire in Haditha, which U.S. authorities say is a major entry point into Iraq for insurgents.
"My son had a job to do, that he volunteered to do," his mother said Wednesday during an interview in the living room of her East Hartford home. "He was a Marine. He was a professional. He was a hero. He is a hero."
Coullard entered the Marines about 10 years ago as a reservist. Though he'd been sent around the world to Parris Island, Norway, the Swiss Alps, Panama, Japan, the Philippines and other places, he was determined to serve in combat, his family said. So on Christmas Day, after waiting years for active duty, he told his family that he volunteered to go to Iraq.
"I personally think he just wanted to be in battle," said his stepfather, Greg Dziedzic. "I think he wanted to do what he was trained for."
Coullard grew up in Glastonbury and graduated from Glastonbury High, where he played soccer. He was quiet, and from the time he was about 9 years old he talked about joining the Marines, his mother said.
After a brief stint at Manchester Community College, that's exactly what he did. He threw himself into it completely, his family said, going to every function, studying intensely and loving to wear his dress uniform.
"If the floor shine was missing, we knew David had buffed his shoes with it," Anita Dziedzic said laughing.
About a month ago, he was injured on duty when he was shot in the buttocks, his mother said. He quickly returned to duty, but bravely told her every detail of the injury during a cell phone call while she was at work, she said. In e-mails, he also told his family he believed his men were doing good work, and that some of it had made the news.
"I kind of was amazed at his professionalism," his mother said.
Anita Dziedzic raised her only son as a single mother, and said she felt compelled to do things with him that a father would do. So she took him to target practice, and took a hunting course with him. He became a skilled hunter, so skilled that you could put him in the woods with nothing and he'd survive, his family said.
One time, she said, he told a friend he was spending Father's Day with his mother, because she was the one who had always been there for him.
He loved hunting deer and boar, and frequently left deer hanging in the garage, his mother said. But he was also careful, making sure only to kill what can be eaten, and never leaving an animal injured in the woods. Once, his mother said, he spent a whole day trying to find a deer he'd hit who got away.
"He tracked a deer for 24 hours to make sure it was down," she said. "He tracked that thing all over Glastonbury."
As word spread of Coullard's death Wednesday, the phone rang constantly at his mother and stepfather's home. His body arrived Wednesday at Dover Air Force Base in Delaware, and his family expected him to return home early next week. A funeral was being planned at St. Paul Roman Catholic Church in Glastonbury.
Gov. M. Jodi Rell ordered all state flags to be lowered to half-staff until sundown on the day of the Marine's burial.
"We owe Sgt. Coullard a debt of gratitude for so selflessly taking such a heroic path in the service of our country," she said. "The sacrifice Sgt. Coullard made for each and every one of us is immeasurable, and I ask that everyone pause to consider his loss and appreciate his courage and bravery."
Killed with Coullard were Sgt. Nathaniel S. Rock of Toronto, Ohio; Cpl. Jeffrey A. Boskovitch of North Royalton, Ohio; Lance Cpl. Brian P. Montgomery, whose wife lives in Mentor, Ohio; Lance Cpl. Daniel N. Deyarmin of Tallmadge, Ohio; and Lance Cpl. Roger D. Castleberry Jr., whose wife lives in Cedar Park, Texas, the Marines said.
Coullard was working on studying for the next phase of his heating and air conditioning licenses, but if he had been asked to return to active duty again he probably would have, his mother said. Recently, United Local 777, Plumbers & Pipefitters, HVAC&R, selected him for an attitude award named in memory of another fallen serviceman.
Anita Dziedzic cried at moments on Wednesday. In others, she told stories of her son, trying to honor his life with dignity. When his death becomes too much to handle, she said, she remembers the words her son told her when her mother died years ago.
"He said, 'Mom, you're going to be OK,"' she recalled. "So I guess I've told myself that all through this. That I'm going to be OK. I'm going to be OK."