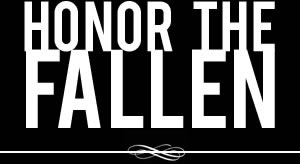 Honoring those who fought and died in Operation Enduring Freedom, Operation Iraqi Freedom and Operation New Dawn
Search Our Database
Marine Sgt. David N. Wimberg
Died May 25, 2005 Serving During Operation Iraqi Freedom
---
24, of Louisville, Ky.; assigned to the 3rd Battalion, 25th Marine Regiment, 4th Marine Division, Marine Forces Reserve, Columbus, Ohio; attached to 2nd Marine Division, II Marine Expeditionary Force (Forward); died May 25 of wounds sustained from enemy small-arms fire while conducting combat operations in Hadithah, Iraq.
---
Marine earns posthumous Silver Star
LOUISVILLE, Ky. — A Marine from Louisville who was killed in a gun battle in Iraq last year will be awarded the Silver Star posthumously.
The award will be presented to the family of Sgt. David Neil Wimberg on Aug. 20 at his former unit, Columbus, Ohio-based Lima Company, 3rd Battalion, 25th Marines.
Wimberg, 24, was killed in Hadithah, Iraq, on May 25, 2005.
His brother, Mike Wimberg, said their parents, Denny and Tricia Wimberg of Louisville, plan to accept the award.
"It will not replace him, and we'd much rather have him back. But for the family, it's a nice honor," Mike Wimberg said.
Wimberg, a 1999 graduate of Louisville Trinity High School, was a squad leader in Iraq. He and his fellow Marines were pinned down on a street after an enemy ambush, according to a citation signed by Navy Secretary Donald Winter.
Wimberg left his covered position, "maneuvered through intense small-arms fire and scaled a wall" to reach the courtyard where the attackers were, according to the citation.
"Although twice driven back by high volumes of enemy fire, on his third attempt, he opened the gate and allowed his squad to enter" the courtyard. After two failed attempts to breach the front door of the house where the gunmen had holed up, "Sgt. Wimberg kicked in the door."
Wimberg was then face-to-face with four armed insurgents, and he "engaged the enemy at close quarters, firing his M16A4 rifle until he was shot and fell to the ground unconscious," the citation states.
His actions "created the momentum needed to break the ambush. Many Marines' lives were saved as a result of Sgt. Wimberg's decisive and selfless actions," it states.
Gunnery Sgt. Larry Bowman, who served with Wimberg in Iraq, described him as "an exceptional Marine and a great leader. We had great respect for him."
— The Associated Press
---
Marine killed in Iraq buried in Louisville
LOUISVILLE, Ky. — A Marine killed in Iraq was remembered Tuesday for standing by his high school class motto — "Make it count."
Sgt. David Neil Wimberg traveled extensively during his service with the Marine Corps, boldly embracing challenge and new experiences. But he still made time for family, and at times would lose wrestling matches with his nieces and nephews.
Hundreds of family members, friends and Marines gathered to remember Wimberg, practically filling the Roman Catholic Cathedral of the Assumption in downtown Louisville.
Wimberg "gave without counting the cost," said the Rev. J. Wayne Jenkins, pastor of St. Barnabas Church, who delivered the homily.
Wimberg, a Louisville native, was shot in the armpit by insurgents during "door-to-door fighting" May 25 in northern Iraq, said Charles Zimmerman, a friend of Wimberg's family. Wimberg's unit was part of Operation Matador, which began this month and targeted insurgents near the Syrian border. The unit was hit hard and lost six Marines in one day, Zimmerman said.
"He was a genuine hero," Zimmerman said. "He took the bullet."
Wimberg's brother, Michael, said his brother was truly happy around family and friends, and joined the Marines for what he could do for others.
"He was never looking for a fight, but he never backed down from one either," Michael Wimberg said.
Wimberg graduated from Trinity High School in 1999 and spent four years in the Marines, which included tours in Asia. In 2004, he returned home and joined a reserve unit in Columbus, Ohio. Wimberg was to return from Iraq in September at the end of a seven-month tour.
Wimberg is the 21st service member with a Kentucky hometown to die in the Iraq war, and the second from Louisville to die with a Marine unit within a month. Jeffrey L. Weiner, a Navy petty officer 3rd class serving with Marines, was killed in Iraq in early May.
In addition, more than 60 soldiers stationed at Fort Campbell, on the Kentucky-Tennessee border, died in the war. Most of them were with the 101st Airborne Division.
Following Wimberg's funeral, friends and family gathered around the casket as Wimberg was honored with a rifle salute and the playing of 'Taps' at Zachary Taylor National Cemetery. A lone bagpiper playing 'Amazing Grace' stood among lines of white headstones at the graveside service. Several onlookers were brought to tears.
"This has been a time to mourn David's death, but it has also been a time to celebrate the life of a wonderful son, a loving brother, a favorite uncle, a fabulous friend to so many, and last but not least, a genuine hero," the Wimberg family said in a statement.
— By Betsy Vereckey, Associated Press