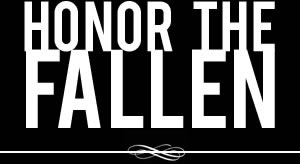 Honoring those who fought and died in Operation Enduring Freedom, Operation Iraqi Freedom and Operation New Dawn
Search Our Database
Marine Sgt. Donald J. Lamar II
Died May 12, 2010 Serving During Operation Enduring Freedom
---
23, of Fredericksburg, Va.; assigned to the 1st Battalion, 2nd Marines, 2nd Marine Division, II Marine Expeditionary Force, Camp Lejeune, N.C.; died May 12 while supporting combat operations in Helmand province, Afghanistan.
---
Hometown fondly recalls fallen hero
The Associated Press
Donald Lamar had to find things out for himself — even when he was a little boy and his mom warned him not to touch the hot stove.
"Donald was one of those kids who had to stick his hand in the frying pan" to find out just how hot it was, said his mother, Coleen. "That was Donald in a nutshell."
Lamar, 23, of Fredericksburg, Va., was killed May 12 in Helmand province, Afghanistan. The Marine sniper was assigned to Camp Lejeune, N.C., and had served two previous tours in Iraq.
He graduated in 2004 from Stafford High School, where he excelled in wrestling and football. His father said he was a fierce competitor who "did everything 150 percent," a sentiment echoed by others.
"The thing that impressed me about Donald was that he was always willing to do what you asked him to do," said Roger Pierce, who coached the Stafford football team when Lamar played. "You knew he was going to go all out."
Lamar also was dedicated to the woman who would become his wife, Stephanie. She was taken by his eyes and smile, and the silly things he did to make her laugh. And he'd come home all the way from North Carolina to visit each weekend, staying until the wee hours.
Her response? "Oh, my God, that's love."