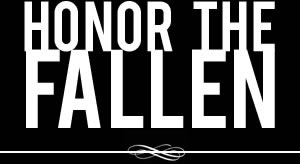 Honoring those who fought and died in Operation Enduring Freedom, Operation Iraqi Freedom and Operation New Dawn
Search Our Database
Marine Sgt. Donnie F. Levens
Died February 17, 2006 Serving During Operation Enduring Freedom
---
25, of Long Beach, Miss.; assigned to Marine Heavy Helicopter Squadron 464, Marine Air Group 29, 2nd Marine Aircraft Wing, II Marine Expeditionary Force, New River, N.C.; deployed to Djibouti as part of the Combined Joint Task Force-Horn of Africa; killed Feb. 17 when two CH-53 helicopters crashed into the Gulf of Aden in the vicinity of Ras Siyyan, northern Djibouti, while flying a training mission in the Godoria Range area. Also killed were Marine 1st Lt. Brandon R. Dronet, Sgt. James F. Fordyce, Lance Cpl. Samuel W. Large Jr., Cpl. Matthieu Marcellus, Sgt. Jonathan E. McColley, Lance Cpl. Nicholas J. Sovie and Capt. Bryan D. Willard; and Air Force Senior Airman Alecia S. Good and Staff Sgt. Luis M. Melendez Sanchez.
---
Bush honors fallen Marine's family at Miss. graduation
By Donna Miles, American Forces Press Service
President Bush singled out graduating family members of a fallen Marine today during a commencement address in Biloxi, Miss., on May 11. He then met with families of troops killed in the war on terror to thank them for their sacrifice.
Traveling to Mississippi for graduation ceremonies at Mississippi Gulf Coast Community College, which was pummeled during Hurricane Katrina, Bush took time to praise the mother and brother of Marine Sgt. Donnie Leo F. Levens.
Levens, 25, of Long Beach, Miss., was among eight Marines and two airmen killed Feb. 17, when two CH-53 Sea Stallion helicopters crashed in northern Djibouti. "His Marine unit was fighting terrorists near the Horn of Africa," the president said during his address today at the Gulf Coast Coliseum.
Margaret and Matt Levens carried pictures of the fallen Marine as they accepted their diplomas, the president noted.
"Margaret says Donnie's courage inspired her to complete her studies," he told about 150 graduating students and their guests. "She said, 'I've never been a quitter. Donnie was never a quitter either. He had a job to do, and he did it well. I am graduating for him today.'"
"America honors the service of Donnie Levens," Bush said. "And we honor the strength and sacrifice of our military families."
During his address, Bush praised the strong military community in Biloxi and recognized students who earned their degree while serving the United States in uniform.
He also praised the resilience of the Mississippi Gulf Coast Community College's students and faculty who reopened the school just 17 days after Hurricane Katrina left the college and region devastated.
Bush issued a challenge to all the 2006 graduating class, urging them to become part of one of the world's largest rebuilding efforts. "It's going to take time for that vision to be realized, and it will demand the skill and knowledge and character of all of you," he said. "But you can leave this college with confidence in your future and with certainty that you're not going to work alone."
After the address, Bush met with families of fallen troops in an event closed to the media.