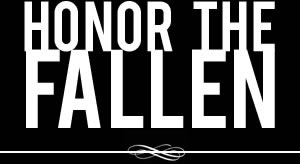 Honoring those who fought and died in Operation Enduring Freedom, Operation Iraqi Freedom and Operation New Dawn
Search Our Database
Marine Sgt. Fernando Padilla-Ramirez
Died March 28, 2003 Serving During Operation Iraqi Freedom
---
26, of Yuma, Ariz.; assigned to Marine Wing Support Squadron-371, Marine Wing Support Group-37, Marine Corps Air Station, Yuma, Ariz.; went missing while conducting convoy operations near Nasiriyah, Iraq. His remains were identified April 10.
* * * * *
Fernando Padilla-Ramirez was born in Mexico and was naturalized as a U.S. citizen in 2001. He joined the Marines as a teenager, serving for four years and then signing up for another three.
Once he finished his military service, Padilla-Ramirez, 26, planned to return to San Luis, Ariz., and become a police officer.
On March 28, his convoy was attacked near the town of Nasiriyah, and he was reported missing. His remains were identified April 10.
Padilla-Ramirez grew up one block from the San Luis Police station. When he was 12, he started pestering the department about joining its Police Explorers program — even though he knew the minimum age was 14. Padilla-Ramirez came around so often he was finally made an unofficial observer. He was a graduate of Kofa High School in Yuma, Ariz.
"He was a very quiet, respectful kid. He made friends with everybody," Police Officer Luis Marquez said.
Padilla-Ramirez had already finished the first phase of police training and was prepared to complete the requirements when he returned from Iraq.
He had a wife, a 5-year-old son, and a second son was born just five days after he shipped out to Iraq.
When Padilla-Ramirez was still listed as missing, yellow ribbons were hung from police patrol cars. Now, San Luis officers mourn him with black tape over their badges.
"We're proud of him. For us, he was a hero," Marquez said.
— USA Today, Associated Press