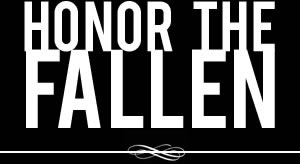 Honoring those who fought and died in Operation Enduring Freedom, Operation Iraqi Freedom and Operation New Dawn
Search Our Database
Marine Sgt. Foster L. Harrington
Died September 20, 2004 Serving During Operation Iraqi Freedom
---
31, of Fort Worth, Texas; assigned to the 3rd Force Reconnaissance Company, 4th Marine Division, Marine Corps Reserve, Mobile, Ala.; killed Sept. 20 by enemy action in Anbar province, Iraq.
---
Marine killed in Iraq had been volunteer firefighter in Mobile
Associated Press
MOBILE, Ala. — Marine Sgt. Foster L. Harrington was more worried about his girlfriend and others in Mobile threatened by Hurricane Ivan last week than the dangers of Iraq, where he was sent about six weeks ago.
The U.S. Department of Defense announced Sept. 23 that Harrington, 31, died Sept. 20 in Anbar province, where he was fatally shot in combat.
"He helped anybody and everybody he could," said his girlfriend, Fran Poston.
Harrington, of Fort Worth, Texas, was assigned to the Marine Corps Reserve's 3rd Force Reconnaissance Company, 4th Marine Division in Mobile.
While stationed in Mobile, he had for the last 18 months served as an unpaid volunteer firefighter and medic for the Seven Hills community near Mobile's airport.
"The last words he talked about, he said 'I'll be back,' and I said, 'Buddy, your gear is in the closet, it's yours and no one else is going take it," said Seven Hills Fire Chief Paul Newton. "He said, 'Okay, I'll be back to get it,' and he said, 'This is something I got to do, I want to go."'
He had 23 weeks of active duty remaining in Iraq when he was killed by enemy action.
"In the front of my mind, I didn't think he was going to go over there and get killed," Poston told WPMI-TV in Mobile in a report Sept. 23.
She said he worried about the hurricane that struck a week ago. "I said, 'Foster, you're in worse circumstances than I am, so why are you worried about me?' He said, 'Because I want to make sure you're taken care of. I'm okay where I'm at."'
Poston received her final phone call from Harrington on Sept. 19.
"He said he was sending me letters once a week. I should be getting some of his letters soon," Poston said. "He was a good kind soul, he really was. "I mean, people tend to elaborate when something happens, but that's not the case with him."
The Seven Hills Fire Department plans a memorial for him.
Harrington's body has been flown to Delaware, then will be moved to Fort Worth for services at 11:30 a.m. Sept. 28 at Greenwood Chapel. Burial will be in the Dallas-Fort Worth National Cemetery.
Survivors include a brother, Jason Harrington, of Fort Worth, and his grandfather, Daniel Davis, of Sunrise, Fla.
---
Fallen Marine remembered at memorial service
MOBILE, Ala. — Sgt. Foster L. Harrington was remembered Saturday as a brave Marine who died fighting for his country.
Harrington's service as a volunteer firefighter also was honored during a memorial service at Westwood Baptist Church in Seven Hills.
Harrington, 31, was killed Sept. 20 while fighting insurgents in Iraq's Anbar province.
He was a member of the Mobile-based 3rd Force Reconnaissance Company, a Marine Reserve unit. He was also a medic and a firefighter with the Seven Hills Volunteer Fire Department.
Seven Hills Fire Chief Paul Newton fought back tears as he remembered Harrington at the memorial service.
"It was just like he was my son."
He pointed to Harrington's firefighting uniform and helmet, folded neatly beside the podium, and said, "This will be placed in our station. His number will be retired."
About two dozen Seven Hills firefighters attended the service, as did representatives of fire departments throughout the area.
Cpl. Brian Shettlesworth of the locally based Marine unit, told the audience, "He was one of the finest Marines I've ever met. I'll never forget him."
U.S. Rep. Jo Bonner of Mobile said Harrington gave his life "for the greatest nation in the world."
Bonner also said he entered a tribute to Harrington in the Congressional Record earlier this week.
Tom Walsh, the chaplain for the Seven Hills department, said Harrington grew up wanting to become a firefighter and a Marine.
"He lived his dream," Walsh said.
Harrington's funeral was held Tuesday in Fort Worth, Texas, the city where he had spent much of his life. He was buried in the National Cemetery in Grand Prairie, Texas.
The slain Marine moved to the Mobile area about 18 months ago and joined the Seven Hills firefighters. His parents were deceased, and he had no children. He was engaged to 26-year-old Fran Poston of the Seven Hills area. She sat on the front pew of the church during the service.
— Associated Press