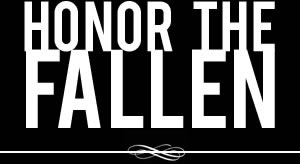 Honoring those who fought and died in Operation Enduring Freedom, Operation Iraqi Freedom and Operation New Dawn
Search Our Database
Marine Sgt. Garrett A. Misener
Died December 27, 2010 Serving During Operation Enduring Freedom
---
25, of Cordova, Tenn.; assigned to 2nd Battalion, 9th Marines, 2nd Marine Division, II Marine Expeditionary Force, Camp Lejeune, N.C.; died Dec. 27 in Helmand province, Afghanistan, while conducting combat operations.
---
Marine remembered by donating teddy bears for kids
Cindy Wolff
The Commercial Appeal via AP
MEMPHIS, Tenn. — Marine Sgt. Garrett Misener came home under a sun so bright people squinted to see him.
If the measure of a man is counted after he dies, more than 125 friends and family members came to Wilson Air Center on Sunday to watch his flag-draped casket be lowered from the plane.
Six Marines marched 57 steps on the tarmac to claim him.
More than 50 American flags flicked in the wind, held by a motorcycle group called the Patriot Guard Riders.
The 25-year-old sergeant was killed early on Dec. 27 in Afghanistan, mortally wounded by an improvised explosive device. He survived five tours of duty: one in Africa, one on a ship in the Caribbean and three in Iraq. His funeral was held Monday.
"He felt like God called him to be in the military," said his mother, Janne Zaccagnino. "It was important to him to serve his country."
His mother sent him care packages about once a month. Socks, Little Debbie brownies, magazines, batteries, anything he needed was shipped thousands of miles away.
"The food he misses the most was Taco Bell," Zaccagnino said.
He was flown to Dover Air Force Base in Delaware.
At Dover, his body was washed clean, embalmed and gently dressed in his finest uniform. The military typically sends their dead home ready to be buried. Bringing him to Memphis was the next step.
His best friend, Greg Luce, escorted Misener's body home. The two were baptized on the same day. They grew up down the street from each other in Cordova.
Misener's mother sat on the front row of chairs placed just inside a hangar.
It helped the family and friends stay warm in the 40-degree temperature and 5-mph wind. Most wore winter coats over skirts, slacks and blue jeans. There's no manual that tells what is appropriate attire to watch a Marine's casket be taken from a plane and placed in a hearse.
His mother clutched a teddy bear.
"It started with GarBear," his mother said, a nickname that rhymes with Care Bears, which were popular then. "Later we just called him Bear."
The family asked that instead of flowers at the funeral people bring new teddy bears to be given to Le Bonheur Children's Hospital. More information can be found on "Operation Bear Hug" on Facebook.
The family also suggested donations to the Gallaway Mission House.
Misner's family watched the Marines march his casket to the hearse. Several of them walked to the casket. They clutched each other and cried. They moved away. The hearse driver strapped in the casket and closed the door.
After the funeral, Misener's body was to be taken to Belen, N.M., for another service with relatives on his father's side, with burial in a family plot next to his favorite uncle.