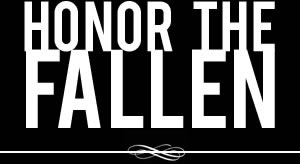 Honoring those who fought and died in Operation Enduring Freedom, Operation Iraqi Freedom and Operation New Dawn
Search Our Database
Marine Sgt. Glen E. Martinez
Died May 2, 2008 Serving During Operation Iraqi Freedom
---
31, of Boulder, Colo.; assigned to the Combat Logistics Battalion 1, Combat Logistics Regiment 1, 1st Marine Logistics Group, I Marine Expeditionary Force, Camp Pendleton, Calif.; died May 2 in Karmah, Iraq, while supporting combat operations. Also killed were Lance Cpl. Casey L. Casanova, Cpl. Miguel A. Guzman and Lance Cpl. James F. Kimple.
---
Roadside bomb kills 4 Marines in Anbar
By Andrew Tilghman
Staff writer
It seemed like a routine patrol along a route outside Fallujah.
The road near the town of Karma, Iraq, had been quiet for months. But shortly before midnight on May 2, a roadside bomb killed four Marines, making it Anbar province's deadliest attack in nearly nine months.
Lance Cpl. Casey Casanova, 22, of McComb, Miss., called her father several hours before she was killed.
"She said 'Dad, it's boring over here. There's nothing going on over here,'" Craig Casanova said.
His daughter was killed in the attack, along with Sgt. Glen E. Martinez, 31, of Boulder, Colo.; Cpl. James Kimple, 21, of Amanda, Ohio; and Cpl. Miguel A. Guzman, 21, of Norwalk, Calif.
They were assigned to Combat Logistics Battalion-1, Combat Logistics Regiment-1, 1st Marine Logistics Group, I Marine Expeditionary Force, based at Camp Pendleton, Calif.
Casanova, a field radio operator, was on her first deployment to Iraq. She was expecting a promotion to corporal in June and she was engaged to marry another Marine she knew from Camp Pendleton, her father said.
Kimple, a married father of three, was on his second deployment to Iraq. He grew up in Carroll, Ohio, a town south of Columbus. He attended high school until his senior year and earned a GED before joining the Marine Corps, said Lewis Taylor, owner of the Taylor Funeral Home in Amber, Ohio.
While stationed at Camp Pendleton, Kimple and his wife remained residents of Ohio. The family issued a brief statement following his death, saying: "His wife, children and parents are sad to say that he has given his life serving his country, but are relived to say that he did so doing what he loved to do: serving his family and his country."
Martinez was married to Marine Sgt. Melissa Sue Martinez, who was also deployed in Fallujah. She planned to accompany his body back to Colorado, according to The Denver Post.
In high school, Glen Martinez quarterbacked the football team and competed in wrestling tournaments. He later played baseball for Ottowa University in Kansas.
He joined the Corps in 2004 at 27. A college graduate, he could have gone to Officer Candidate School, but he instead opted to enlist, the newspaper said.
Guzman was from the Los Angeles area. An organizational automotive mechanic, he joined the service in August 2004, according to a Marine Corps news release.
"These four brave and dedicated warriors will not be forgotten. Our thoughts are with the families during their time of grief," Col. Juan G. Ayala, commander of 1st MLG, said in the release.
The four Marines killed May 2 bring the number of Marine fatalities from Iraq to 986. So far this year, 17 died from wounds suffered in Iraq and Afghanistan, according to Defense Department records.
---
Marine Sgt. Glen E. Martinez remembered
The Associated Press
While training at Camp Pendleton, Glen E. Martinez met his future wife one night while they were digging holes.
"Dad, I met this chick," he told his father, Ron.
"Well, what does she look like?" the father asked.
"I don't know, but we talked all night," his son said.
Later, Martinez recognized her voice when they were in the mess hall. He married his wife, Melissa, in 2006.
Martinez, 31, of Boulder, Colo., was killed May 2 during combat in Anbar province. He was assigned to Camp Pendleton and was on his second tour in Iraq.
He earned scholarships in football, wrestling and baseball, but chose to play baseball for Ottawa University in Ottawa, Kan., where he also earned a degree in mathematics and was president of the math club.
After graduation, Martinez told his family that he planned to enlist in the Marines. "He said, 'I'm tired of listening to people talking down my country. I want to do something positive,'" his father recalled.
"It baffled me. Here he's got these two degrees. I asked him why," the elder Martinez added. "He said, 'It's something I've got to do.'"