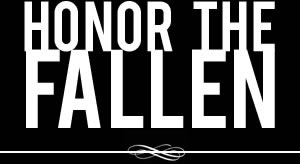 Honoring those who fought and died in Operation Enduring Freedom, Operation Iraqi Freedom and Operation New Dawn
Search Our Database
Marine Sgt. James R. Tijerina
Died February 7, 2007 Serving During Operation Iraqi Freedom
---
26, of Beasley, Texas; assigned to Marine Medium Helicopter Squadron 364, Marine Aircraft Group 39, 3rd Marine Aircraft Wing, I Marine Expeditionary Force, Camp Pendleton, Calif.; died Feb. 7 when the helicopter he was flying in crashed while supporting combat operations in Anbar province, Iraq. Also killed were 1st Lt. Jared M. Landaker, Sgt. Travis D. Pfister, Cpl. Thomas E. Saba, Capt. Jennifer J. Harris, Navy Hospital Corpsman 1st Class Gilbert Minjares Jr. and Navy Hospital Corpsman 3rd Class Manuel A. Ruiz.
---
U.S. military says helicopter was shot down last week
By Kim Gamel
The Associated Press
BAGHDAD — A Sea Knight helicopter that crashed last week northwest of Baghdad was shot down, the U.S. military said Wednesday, reversing earlier statements that it appeared to have been due to mechanical failure.
The Marine CH-46 troop transport went down northwest of Baghdad on Feb. 7, killing all seven people on board, including two Texans. An al-Qaida-linked Sunni group claimed responsibility and aired a video.
Among those killed were Marine Sgt. James R. Tijerina, 26, of Beasley, and Navy Hospital Corpsman 1st Class Gilbert Minjares Jr., 31, of El Paso.
Military officials initially said they believed the crash was due to mechanical failure, but the military announced Wednesday that an investigation showed the crash was "the result of anti-aircraft munitions."
"Initial evidence indicated that the CH-46 Sea Knight helicopter went down as a result of mechanical failure. After further investigation using all available means, the cause of the incident has been confirmed to be hostile fire," said Maj. Jeff Pool, a spokesman for the Multi National Force — West.
The statement said the pilots of an AH-1W Super Cobra helicopter escorting the Sea Knight did not witness the actual attack, but they saw the fire, descent and subsequent crash. The initial signs resembled fires that have occurred aboard CH-46s experiencing mechanical difficulties in the past, it added.
The military also said the crash site had been cleared with explosives after the remains and equipment were removed "to ensure the enemy could yield no gain from the debris."
At least seven U.S. helicopters have crashed or been forced down under hostile fire since Jan. 20. In the wake of the recent crashes, U.S. officials have said they were reviewing flight operations and tactics but maintain there is no evidence of sophisticated new weapons used in any of the latest attacks.
Wednesday's statement raised to five that were known to have been shot down. Two private security company helicopters also have crashed but the cause was unclear.
The military statement declined to comment on insurgents weapons' capabilities or tactics to counter them, citing security concerns.
"Our thoughts and prayers go out to the families of these fallen service members," Pool said. "All available resources are dedicated to eliminating the threat to our aircraft so that we can continue to provide the support our ground forces."
The Islamic State in Iraq, an umbrella group of Iraqi insurgent groups that includes al-Qaida in Iraq, claimed responsibility for downing the helicopter and issued an Internet video on Feb. 9 it said was proof. The group also claimed the recent downings of two other U.S. helicopters.
The two-minute video showed a helicopter that appears to be a Sea Knight flying. An object trailing smoke is seen in the sky nearby, then the craft bursts into orange and red flames, with a spray of debris emerging from it.