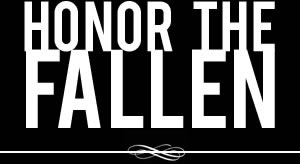 Honoring those who fought and died in Operation Enduring Freedom, Operation Iraqi Freedom and Operation New Dawn
Search Our Database
Marine Sgt. Jon E. Bonnell Jr.
Died August 7, 2007 Serving During Operation Iraqi Freedom
---
22, of Fort Dodge, Iowa; assigned to 1st Battalion, 11th Marine Regiment, 1st Marine Division, I Marine Expeditionary Force, Camp Pendleton, Calif.; died Aug. 7 of wounds sustained while conducting combat operations in Taqaddum, Iraq.
---
Fort Dodge Marine dies in Iraq
The Associated Press
DES MOINES, Iowa — A Marine from Fort Dodge was killed in an explosion August 7 in Iraq, the Department of Defense said.
Sgt. Jon Bonnell Jr., 22, died in Taqaddum, Iraq, during his second stint in Iraq, family members said.
"Anything he did he put everything he had into it," said Jon Bonnell Sr., the Marine's father. "That's why he chose to become a Marine in high school."
Bonnell Jr. was assigned to the 1st Battalion, 11th Marine Regiment, 1st Marine Division, I Marine Expeditionary Force, based in Camp Pendleton, Calif. His father said the unit specialized in security and bomb detection.
The Marine arrived in Iraq in May and was scheduled to leave in October or November, his father said.
Bonnell Jr. graduated from Fort Dodge High School in 2003 and two years later served six months in Iraq. Afterward, the Marine assisted victims of the 2005 tsunami in southeast Asia, his father said.
Bonnell Jr. left for more bomb detection duty in Iraq in the spring, prompting renewed worry from the elder Bonnell.
"I figured he had done it one time already," Bonnell Sr. said.
"He had made it through doing the one job I wouldn't want him to do. It scared me on the second time, but I'm a proud father knowing he was doing the job he was trained to do — be a good Marine."
Bonnell Jr. re-enlisted in the Marines earlier this year, his father said, and despite the violence and rising death toll, "he was ready. He wanted to do it."
The father said he spoke with his son around Father's Day, but was not home when the Marine called three weeks ago. Instead, the Marine's grandmother took the call. Donna Bonnell said she asked him what he was doing in Iraq.
"He said his job was looking for bombs, and I said that's very dangerous," Donna Bonnell said. "He said, 'Grandma, that's my job.' I said, 'Watch your back,' and he said, 'We all watch everybody's back.' "
When asked whether her grandson would think himself a hero, she said: "I doubt that. I imagine he thought they were all heroes."
Funeral services will likely be held at First Christian Church in Fort Dodge, the grandmother said.
---
Mourners bid farewell to fallen Fort Dodge Marine
The Associated Press
FORT DODGE, Iowa — Jon Bonnell Jr. loved to play baseball and enjoyed drawing, but he was most vocal about his ambitions of becoming a U.S. Marine.
That patriotism prompted him to join the military out of high school and took him to Iraq, where the 22-year-old Marine sergeant was killed last week after stepping on a bomb in Taqaddum.
Friends and family packed the Fort Dodge High School gymnasium Aug. 13 for the funeral, paying their respects to Bonnell and recalling the bravery he showed to not only serve in Iraq, but re-enlist and go back for another stint.
Bonnell, tasked with finding and disarming bombs, had told his family even before graduating from high school here in 2003 that his future was with the Marines.
"J.J. knew the threat he faced, but without complaint he searched for the bombs on behalf of the Iraqi people and for his fellow soldiers," said the Rev. Bill Kerns, addressing about 500 mourners at Bonnell's funeral.
Bonnell was assigned to the 1st Battalion, 11th Marine Regiment, 1st Marine Division, I Marine Expeditionary Force, based in Camp Pendleton, Calif.
Serving the unit had its risks, but his family said Bonnell loved the Marines too much to not re-enlist for another term earlier this year.
Tasha Rork, one of the Marine's sisters, was emotional as she read parts of Bonnell's last letter home, dated July 6.
"I know you don't like me being here, but I love this job," the sergeant wrote in the letter.
Rork, holding back tears, said: "J.J., we are so proud of you. We love you. You will be forever missed."
Following the service, Bonnell was buried in Memorial Park Cemetery in Fort Dodge.
An honor guard of Marines and one Navy sailor carried the flag-draped casket past rows of American flags, many held by Patriot Guard Riders, motorcycle enthusiasts who honor fallen troops.
At the grave site, folded flags were presented to the Marine's parents, Jon Bonnell Sr. and Denise Rork, both of Fort Dodge.
The Marine was awarded the Purple Heart, the medal given to all American troops killed or wounded in action.