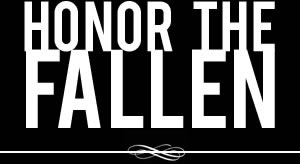 Honoring those who fought and died in Operation Enduring Freedom, Operation Iraqi Freedom and Operation New Dawn
Search Our Database
Marine Sgt. Joshua J. Robinson
Died August 7, 2011 Serving During Operation Enduring Freedom
---
29, of Omaha, Neb.
;
assigned to 1st Battalion, 5th Marine Regiment, 1st Marine Division, I Marine Expeditionary Force, Camp Pendleton, Calif.;
died Aug. 7 in Helmand province, Afghanistan, while conducting combat operations. Also killed was Marine Sgt. Adan Gonzales Jr.
---
Pentagon: Nebraska Marine killed in Afghanistan
By Josh Funk
The Associated Press
OMAHA, Neb. — A 29-year-old Nebraska man who decided to join the Marines because of the Sept. 11 terrorist attacks was killed in Afghanistan on Sunday.
Officials said Tuesday that Sgt. Joshua Robinson died after being shot twice in the left side of his chest while on patrol in the Helmand Province of Afghanistan. His mother said family members would remember him as a talented athlete and skilled hunter.
Robinson was on his first deployment to Afghanistan when he was killed, but had been deployed to Iraq twice before. Robinson was an infantryman assigned to the 1st Battalion, 5th Marine Regiment, 1st Marine Division, which is based at Camp Pendleton, Calif.
Robinson's parents and wife declined interviews Tuesday, but his mother, Misi Robinson, provided a four-page handwritten biography of her son. Misi Robinson said her son decided to enlist in the Marines in 2003 because of the threat the Sept. 11 terrorist attacks represented to the country. "Our freedom was put on the line. It takes young men like Josh to enlist and protect the USA," she wrote.
Robinson earned a Purple Heart and Combat Action Ribbon during his military career.
Robinson's wife, Rhonda, and two sons, ages 4 and 5, moved back to Bennington, Neb., earlier this year to be close to family while he was deployed.
Robinson was proud of his Nebraska roots, and his mother said he put skills he acquired during childhood hunting trips to use in the Marines as a sniper and tracking expert. He had taught courses in tracking, mountain survival and sniper skills to his fellow Marines.
When Robinson was younger, his family lived on a 100-acre farm near Oak, Neb., in the south-central part of the state. It was there that Robinson learned to shoot — first BB guns, and later, rifles — while hunting, fishing and taking care of animals for 4-H competitions.
Robinson's mother said he loved being out in nature and became good at tracking animals.
The family moved to Colorado for a several years, where Robinson learned to water-ski and scuba dive and competed on his high school wrestling team.
The family moved back to Nebraska, and Robinson attended Metropolitan Community College for two years before enlisting. He married his wife the next year in November 2004.
Funeral arrangements for Robinson were pending. His body was scheduled to be returned to the United States on Aug. 9.
---
Neb. Marine killed in Afghanistan laid to rest
The Associated Press
HASTINGS, Neb. — The wife of a Marine from Nebraska who was killed in Afghanistan says she knew he was a good guy, but didn't know he touched so many people with "his big heart."
Funeral services were held for 29-year-old Sgt. Joshua Robinson in Hastings on Tuesday. He was killed Aug. 7 while on patrol.
The Hastings Tribune says hundreds of family and friends filled St. Cecilia's Catholic Church. Robinson's wife, Rhonda, remembered him as an avid hunter, biker and heavy sleeper but most of all as a father to their sons Wyatt and Kodiak.
Robinson lived on a farm near Oak, Neb., when he was a child. His mother said he enlisted in the Marines in 2003 because of the threat the Sept. 11 terrorist attacks represented to the county.