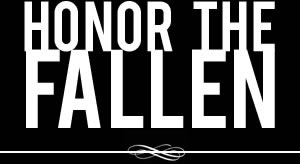 Honoring those who fought and died in Operation Enduring Freedom, Operation Iraqi Freedom and Operation New Dawn
Search Our Database
Marine Sgt. Kenneth B. May Jr.
Died May 11, 2010 Serving During Operation Enduring Freedom
---
26, of Kilgore, Texas; assigned to 3rd Battalion, 1st Marines, 1st Marine Division, I Marine Expeditionary Force, Camp Pendleton, Calif.; died May 11 while supporting combat operations in Helmand province, Afghanistan. Also killed was Marine Cpl. Jeffrey W. Johnson.
---
Pendleton Marines killed in Helmand IED blast
Staff report
Officials with 1st Marine Division have identified two Camp Pendleton-based Marines, both infantrymen from Texas, who were killed May 11 during combat operations in Afghanistan.
Sgt. Kenneth B. May Jr., 26, died after an IED exploded while he was on a dismounted patrol in Helmand province, division officials said in a news release. Cpl. Jeffrey W. Johnson, 21, died in the same blast.
May, of Kilgore, Texas, and Johnson, of Tomball, Texas, were anti-tank assault guided missilemen assigned to 3rd Battalion, 1st Marines.
May enlisted in 2005 and was on his third combat deployment. His death came one day after his second wedding anniversary, ABC affiliate KLTV reported.
Johnson, who enlisted in 2007, was on his second deployment.
---
Marine described as man of faith, humility
The Associated Press
At the memorial service for Kenneth May Jr., the musical selections included "Nothing Else Matters" by the metal band Metallica. It might be an usual choice for some, but not for the avid musician and guitarist.
"Only Kenny would have metal playing at his funeral and at his wedding," said Mike Brooks, the pastor of a church in San Clemente, Calif., near where May was based at Camp Pendleton. "I know he's smiling about all this."
May was married to Krystal Barton, who marked their second wedding anniversary the day before her husband's death.
The 26-year-old native of Kilgore, Texas, was killed by an explosive May 11 in Helmand province, Afghanistan. He previously served two tours in Iraq.
He graduated in 2004 from Kilgore College, where he was in an international academic honor society and put his musical talents to use in the marching band and the chorale, a school spokesman said. May also enjoyed gaming and working with firearms.
The Rev. John Gradberg said May was a man of faith and humility, who would have told mourners "to save this accolade for a real hero."
Survivors include his wife; his parents, Kenneth and Karen; and a sister.