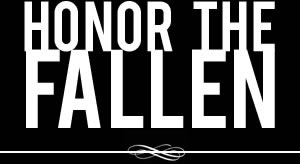 Honoring those who fought and died in Operation Enduring Freedom, Operation Iraqi Freedom and Operation New Dawn
Search Our Database
Marine Sgt. Maj. Robert J. Cottle
Died March 24, 2010 Serving During Operation Enduring Freedom
---
45, of Whittier, Calif.; assigned to the 4th Light Armored Reconnaissance Battalion, 4thMarine Division, Marine Forces Reserve, based out of Camp Pendleton, Calif.; died March 24 while supporting combat operations in Helmand province, Afghanistan. Also killed was Lance Cpl. Rick J. Centanni.
---
LAPD vet killed in Afghanistan returns to Calif.
The Associated Press
LOS ALAMITOS — The body of a Los Angeles policeman who was killed while serving in Afghanistan has been returned to California.
Hundreds of Marines and police officers were on hand Monday as the flag-draped coffin of 45-year-old Robert J. Cottle was flown into the Los Alamitos Joint Forces Training Base in Orange County.
Cottle was a 20-year LAPD veteran and a member of the SWAT team. A sergeant major in the Marine Reserve, Cottle served two tours of duty in Afghanistan and returned there last August.
The Yorba Linda resident and 19-year-old Lance Cpl. Rick Centanni, also of Yorba Linda, were killed by a roadside bomb last month.
Cottle leaves a wife and 9-month-old daughter.
---
Marine brought Corps values to LAPD
The Associated Press
Los Angeles police officer Robert Cottle approached his fellow SWAT officers one by one the night a colleague was killed in a standoff in 2008.
A man who had killed several other people had fatally shot SWAT officer Randall Simmons, who had been rushed to an area hospital.
Cottle wanted to keep the other SWAT officers calm, with the gunman still barricaded inside a house.
"He was a very, very special guy," LAPD Capt. John Incontro, who oversees SWAT operations, said of Cottle.
Cottle, of Whittier, Calif., and another Marine were killed March 24 by a roadside bomb in Helmand province, Afghanistan. Cottle, 45, was assigned to Camp Pendleton.
Cottle grew up in Whittier and San Diego, said his sister Bonnie Roybal, 49. He enlisted in the Marine Corps at age 18.
Cottle became an officer in 1990 and joined the elite SWAT unit six years later, LAPD Chief Charlie Beck told the Los Angeles Times.
While a police officer, Cottle also was "almost the absolute stereotype Marine," said LAPD Capt. Phil Tingirides.
"He was one who talked about God and country, and he really meant it," Tingirides said.
Cottle completed two Iraq tours and was deployed to Afghanistan in August.
He leaves a wife and 8-month-old daughter.
---
Cottle remembered as 'great Marine … great SWAT team operator'
The Associated Press
LOS ANGELES — A police SWAT officer and Marine reservist killed in Afghanistan was honored April 13 as hundreds of LAPD officers and Marines accompanied his flag-draped coffin through the streets to his memorial service.
As bagpipes moaned, a mule-drawn wagon carrying the body of Robert James Cottle rolled from downtown police headquarters to the Roman Catholic Cathedral of Our Lady of the Angels. Streets were closed and dozens of bus lines were detoured.
Cottle, 42, of Yorba Linda, was killed along with another Marine on March 24 when their armored vehicle struck a road bomb in southern Afghanistan. Cottle was the first LAPD officer on active duty to die in combat in Afghanistan.
"I don't know why God takes the good ones," retired LAPD Officer Ulysses, who attended the service, told KTLA-TV. "But he needed a great Marine, he needed a great SWAT team operator and he needed a great man."
At least 2,500 people attended the service, many of them police officers. Cottle's sister, Bonnie Roybal, began the 90-minute service by singing the national anthem.
"What he would want us to remember is that he died doing what he loved, being a Marine and serving his country," Dan Skinner, a friend and retired SWAT teammate of Cottle's, said during the eulogy.
During the service, which was led by a police chaplain, Cottle was posthumously awarded a Purple Heart and a Bronze Star. Later, Marines gave Cottle a rifle volley and a bugler played "Taps" in the cathedral plaza.
Police Chief Charlie Beck stood with Cottle's widow, Emily, and 9-month-old daughter, Kaila Jane. He presented them with the flag from his casket.
Beck, who knew Cottle for two decades, called him a "fallen hero."
"A bar could be set no higher," Beck said during the service. He urged other police officers and Marines to consider Cottle an inspiration and do their best "out of a desire to protect those who cannot protect themselves."
Cottle joined the LAPD in 1990 and won a position with the elite Special Weapons and Tactics team in 1996.
The Marine reserve sergeant major served two previous tours in Afghanistan and voluntarily returned there in August.
Also killed were Lance Cpl. Rick. J. Centanni, 19, of Yorba Linda. Two other Marines were seriously injured.
Cottle and Centanni were stationed with the 4th Light Armored Reconnaissance Battalion, out of Camp Pendleton, in southern Helmand province, Afghanistan.
Cottle will be buried April 16 at Arlington National Cemetery.