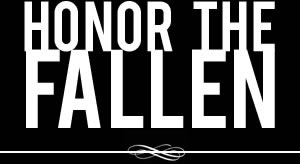 Honoring those who fought and died in Operation Enduring Freedom, Operation Iraqi Freedom and Operation New Dawn
Search Our Database
Marine Sgt. Michael E. Bitz
Died March 23, 2003 Serving During Operation Iraqi Freedom
---
31, of Ventura, Calif.; assigned to 2nd Assault Amphibious Battalion, 2nd Marine Division, Camp Lejeune, N.C.; killed in action near Nasiriyah, Iraq.
---
Sgt. Michael E. Bitz, 31, died without ever having seen his youngest children, twins born one month ago after he was dispatched to the Persian Gulf.
Bitz was an adventurer who found his life's path when he joined the Marines in 1995, his mother, Donna Bellman said. And according to his mother-in-law, reached at Bitz's North Carolina home, the father of four was "a damn good dad."
In addition to the twins, Bitz also had two sons, Christian, 7, and Joshua, 2.
Bitz and his wife, Janina, lived in Jacksonville, N.C., but he grew up in Ventura, Calif., and graduated from Hueneme High School in Oxnard in 1990.
He wasn't involved in any clubs or teams but earned good grades, said Joel Lovstedt, Hueneme's assistant principal. He was a "regular guy, and it looks like he was a good student," he said.
After graduation, Bitz drifted from job to job, got married, had his son Christian and later divorced. His mother says she told him to consider the military in order to focus his life.
"The Marines did a wonderful thing for him," Bitz's mother said. "I don't regret him joining. I regret that he was killed, but I don't regret that he joined the military. That basically was the best thing for him to do."
— Associated Press
---
Marine killed in '03 Iraq ambush earns military's 3rd highest award
By Laura Bailey
Times staff writer
A Camp Lejeune, N.C., Marine killed during last year's bloody battle for Nasiriyah, Iraq, was awarded the Silver Star, the military's third-highest medal, Sept. 3.
Sgt. Michael E. Bitz, 32, was serving with Charlie Company, 1st Battalion, 2nd Marines, as part of Task Force Tarawa when he was killed March 23, 2003. He was one of 18 combat deaths the battalion suffered in what was one of the bloodiest days of the invasion of Iraq.
As Marines began an intense four-hour battle around the city, Bitz was attached to Charlie Company as a crew chief and assistant section leader of an assault amphibian vehicle section.
The company was near the northern part of the city when a rocket-propelled grenade hit Bitz' vehicle, setting it on fire and wounding four Marines. Bitz maneuvered the vehicle to the company's defensive perimeter and immediately began to help move the wounded to safety, exposing himself to flames and explosions, said Charlie Company commander Capt. Dan Witnam.
With that accomplished, under "unrelenting" small-arms and artillery fire and without a vehicle to command, Bitz chose not to join another vehicle, instead picking up his rifle and joining an infantry platoon in an assault, his citation reads.
"He just fell in step and joined the infantry platoon," said platoon commander Capt. Conor Tracy.
Tracy said his unit, 1st Platoon, Alpha Company, 2nd Assault Amphibian Battalion, had been attached to 1/2 for only two weeks.
"He could have moved to another amtrac. Instead he chose to help the Marines he was with," he said.
As Marines in the platoon began to run short on ammunition, Bitz made repeated trips under fire to collect replenishments from a vehicle about 300 meters away.
"The fact that he was running ammo back and forth and helping infantry on the line was above and beyond his job," Tracy said.
During the attack, Bitz and several members of the platoon were wounded. Bitz ignored his own shrapnel wounds to help load casualties onto an evacuation vehicle. Under unrelenting fire, he mounted another vehicle to provide security for the casualties, his citation says. It was while he was escorting the wounded that an RPG came crashing down upon his vehicle, killing him.
Bitz' actions in the battle amounted to a display of "decisive leadership, unlimited courage in the face of enemy fire and utmost devotion to duty," said his award citation.
At the morning ceremony at Lejeune's Ellis field, Bitz' wife, Janina Bitz-Vasquez, who has since remarried, accepted his certificate, and his mother, Donna Bellman, accepted the Silver Star medal, presented by Brig. Gen. Maston Robeson, commanding general of the 4th Marine Expeditionary Brigade (Anti-Terrorism).
Bitz, originally from Wishek, N.D., enlisted in the Marine Corps in 1995. He was the father of four young children, including twins who were born just weeks before his unit entered Iraq, Tracy said.