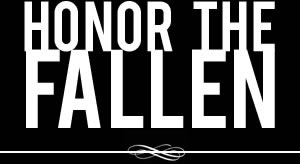 Honoring those who fought and died in Operation Enduring Freedom, Operation Iraqi Freedom and Operation New Dawn
Search Our Database
Marine Sgt. Michael V. Lalush
Died March 30, 2003 Serving During Operation Iraqi Freedom
---
23, of Troutville, Va.; assigned to Marine Light Attack Helicopter Squadron (HMLA)-169, Marine Air Craft Group-39, Marine Corps Air Station Camp Pendleton, Calif.; killed in a helicopter crash in southern Iraq.
Young Virginian 'wanted to make a difference'
USA Today
Michael Lalush liked to tinker.
He could rebuild a lawn mower from a pile of bolts. He learned to weld and had a talent for woodworking. After he learned to drive, he rebuilt a 1965 Volkswagen Beetle so he'd have a car.
But as good as he was with his hands, he was better with his heart.
In a letter home from Iraq that his family received last week, the 23-year-old Marine sergeant from Troutville, Va., was effusive about his work as a Huey helicopter crewmember, helping evacuate wounded soldiers from the battlefield. "This is what it's all about," he wrote.
Lalush was one of three Marines killed in a helicopter accident Sunday, March 30, at a forward supply and refueling point in southern Iraq.
"He was a wonderful child," his mother, Becky Lalush, said Tuesday. "He was going to be career military. He felt they were doing the right thing."
Lalush graduated from Lord Botetourt High School in 1997 and immediately enlisted. He was most recently based at Camp Pendleton, near San Diego.
"Here was a young man who enjoyed what he did and was proud to be a soldier and wanted to make a difference with skills he had," said Alan Brenner, the high school principal. "And he did."
Lalush also played on the high school golf team and worked part-time at the Botetourt Country Club. Club pro Chris Rouse remembers Lalush getting excited over an ESPN SportsCenter video clip of a last-minute, length-of-the-court basket during one of his high school games. Lalush was on the bench, but the camera clearly catches him celebrating.
"He watched it over and over," Rouse said. "It just hits me now how quick life is."