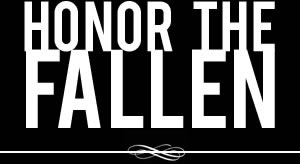 Honoring those who fought and died in Operation Enduring Freedom, Operation Iraqi Freedom and Operation New Dawn
Search Our Database
Marine Sgt. Nicolas M. Hodson
Died March 22, 2003 Serving During Operation Iraqi Freedom
---
22, of Smithville, Mo.; assigned to the 3rd Battalion, 2nd Marine Regiment, 2nd Marine Expeditionary Brigade, Camp Lejeune, N.C.; killed in a vehicle accident in Iraq.
---
In the Marine Corps, Hodson finally found a place where he felt comfortable.
"The last time he was home, he said joining the Marines was the best thing he ever did," says Mara Edinger, a friend and high school classmate. "He really felt he belonged to something."
Hodson's four-year stint was due to end in June, and he was trying to decide whether to go college and study engineering or make a career with the Marines.
"He was leaning toward the Marines," says Michelle Smith, a friend near Kansas City, Mo.
Hodson was single but had two sons: Braden, 2, who lives with his mother in Kansas City, Mo., and Marius, 1, who lives with his mother in North Carolina.
He also has a twin sister, Nicole, also in Kansas City. His mother, Gloria Burton, died of cancer in October.
"He was a great person; there wasn't anybody who met him didn't like him," Smith said.
The primary draw to enlist was to finance a college education, says Wayne Kreuger, principal at Smithville High School, where Hodson graduated in 1999.
His passion was basketball and he was one of the better players on the varsity team.
"Nick was the kind of kid who gave what he did his all," Kreuger said. Since graduating, Hodson visited the school on a few occasions, sometimes in uniform. Said Kreuger, "He was proud to be a Marine."
— By Debbie Howlett, USA Today