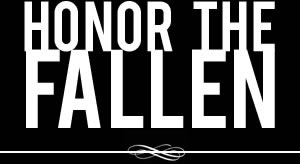 Honoring those who fought and died in Operation Enduring Freedom, Operation Iraqi Freedom and Operation New Dawn
Search Our Database
Marine Staff Sgt. Chad J. Simon
Died August 4, 2005 Serving During Operation Iraqi Freedom
---
32, of Madison, Wis.; assigned to the 2nd Battalion, 24th Marine Regiment, 4th Marine Division, Marine Forces Reserve, Madison, Wis.; died Aug. 4 in Madison, Wis., while under hospice care for wounds sustained Nov. 8, 2004, in an explosion as he was conducting combat operations in Babil province, Iraq.
---
Marine wounded in Iraq bombing dies
Associated Press
MADISON, Wis. — A 32-year-old Marine reservist has died nine months after he was severely wounded by a roadside bomb in Iraq that killed three others in his Madison-based unit, the military said Friday.
Staff Sgt. Chad J. Simon of Monona died Thursday at a hospice in the Madison area, said Maj. George Williams, a spokesman for Company G, 2nd Battalion, 24th Marine Regiment, 4th Marine Division.
"The family is extremely proud of him and his service in the Marine Corps and this nation," Williams said. "The family is grieving this tragic loss and asks to mourn in private."
Simon was wounded Nov. 8 after his vehicle was hit by an improvised explosive device while on a patrol in Babil province, about 30 miles south of Baghdad, Williams said.
Three other Marines with him — Lance Cpl. Shane O'Donnell, 24, of DeForest, Lance Cpl. Branden Ramey, 22, of Belvidere, Ill., and Cpl. Robert Warns, 23, of Waukesha — died at the scene, Williams said.
So far, 43 Wisconsin service members have been killed in Iraq. At least 1,826 members of the U.S. military have died since the Iraq war started in March 2003, according to an Associated Press count.
Simon enlisted in the Marines in 1989, several months before graduating from LaFollette High School in Madison in 1990, the family said in an obituary released by Gunderson Funeral Home. He was a platoon commander and marksmanship instructor.
"He just had this desire to go in and serve his country. He was very dedicated," said his grandmother, Eileen Simon of Cuba City. "He was a very nice young man, I can tell you."
He married Regina Collins in 1997, and the couple had a 5-year-old son. Simon owned a painting business, Badger Painting, that he started only a short time before he was called to active duty, his grandmother said.
"He was a great sportsman, fish and hunt. He loved fishing of any kind," she said.
Simon was also a sports fan and especially enjoyed professional wrestling, his obituary said.