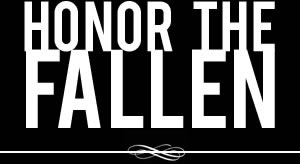 Honoring those who fought and died in Operation Enduring Freedom, Operation Iraqi Freedom and Operation New Dawn
Search Our Database
Marine Staff Sgt. Christopher D. Strickland
Died June 25, 2008 Serving During Operation Enduring Freedom
---
25, of Labelle, Fla.; assigned to 1st Marine Logistics Group, I Marine Expeditionary Force, Camp Pendleton, Calif.; died June 25 in Helmand province, Afghanistan, while supporting combat operations.
---
LaBelle Marine, soldier killed within the same week
By Gabriella Souza
The (Fort Myers) News-Press
Christopher Strickland wasted no time joining the Marines.
Strickland, 25, signed commitment papers when he was a high school junior, seeing it as a way he could leave his hometown of LaBelle to experience the world.
"To him, to tell people he was a Marine was one of the proudest things to roll off his tongue," said his high school friend, Whitney Chapman.
Strickland was killed by an explosion Wednesday in Afghanistan. He'd been working as an explosives technician in the 7th Engineer Support Battalion with the 1st Marine Logistics Group of Camp Pendleton, Calif.
During his time in the military, Strickland reached the rank of staff sergeant, and had previously done two tours in Iraq. He leaves behind a wife and a 3-year-old son, who live in California, as well as a mother and two sisters.
He is the second soldier from LaBelle to be killed this week.
On Tuesday, LaBelle native Chief Warrant Officer Robert Hammett Jr., 39, of the 3rd Brigade Combat Team, 4th Infantry Division from Fort Carson, Colo., was killed in a bomb blast in Kabul, Iraq. He was on his third deployment to Iraq.
Hammett lived in Colorado Springs, Colo., with his wife and five daughters. He will be buried in Tucson, where his mother and his wife's family lives.
As of Thursday, at least 4,113 U.S. soldiers had died in the Iraq war since it began in March 2003, and 461 had died as a result of the U.S. invasion of Afghanistan. At least 20 soldiers with ties to Southwest Florida have been killed in action.
Strickland's mother, Beth Church of LaBelle, was at work Wednesday morning when she got the call. She and Strickland had been e-mailing back and forth, planning a visit.
She never got a chance to reply to his last e-mail, which she received Tuesday.
"He was probably the greatest kid in the whole wide world," Church said.
Strickland told Chapman he joined the Marines to meet girls.
"But it kind of evolved into wanting to better himself," said Chapman, who became friends with Strickland in their freshman honors biology class.
Strickland graduated from LaBelle High School in 2000. During his time there, he wrestled, played football and played the saxophone and bass drum in the marching band.
Ron Dunbar, who coached Strickland in football, said he had a tremendous work ethic and was a good example for teammates.
"Chris really just stood out as a young man that was always willing to do whatever it took to help others," he said.
Church will remember her son as a protector, someone willing to stick his neck out for others.
"He wanted to make everyone proud and look up to him," she said.
Hammett joined the Army 18 years ago.
"It was just a big adventure," said Hammett's father, Robert Hammett Sr., who lives in LaBelle.
The elder Hammett said an officer and a sergeant came to his house Tuesday to tell him of his son's death.
"He excelled in about everything he did because he put a lot of effort into everything he did," the senior Hammett said.
— The News-Press staff writer Christina Cepero contributed to this report