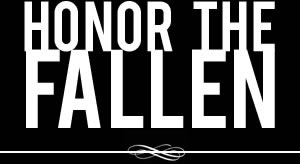 Honoring those who fought and died in Operation Enduring Freedom, Operation Iraqi Freedom and Operation New Dawn
Search Our Database
Marine Staff Sgt. James W. Cawley
Died March 29, 2003 Serving During Operation Iraqi Freedom
---
41, of Roy, Utah; assigned to F Company, 2nd Battalion, 23rd Marine Regiment, 4th Marine Division, in Salt Lake City, Utah; killed in action in Iraq.
---
Salt Lake City police detective hailed as 'one of the best'
From wire reports
A Salt Lake City police detective and Marine reservist killed in a vehicle accident Saturday, March 29, in Iraq was hailed Monday as a hero to his community and his country.
Staff Sgt. James Cawley, 41, was "one of the best," Salt Lake City Police Chief Rick Dinse said. "He was a patriot, a dedicated police officer who cared about his community. Today we define the word hero with the name Jim Cawley."
After serving for 12 years in the Marines, Cawley graduated from the Salt Lake Police Academy in 1997. He served as a gang unit detective and on the SWAT team. He was called back to active duty in early 2002.
Cawley was hit and killed by a Humvee while en route to a firefight.
In a statement released to the news media, his family said Cawley had left a letter for his son telling him that he knew his absence would be hard because he "had a similar experience" during the Vietnam War when his father served.
"I remember how much I missed him," Cawley wrote to his son, "but being a child, I didn't realize how hard it must have been on him, too."
"We wish the world could have known him as we did," the family statement said. "He was tough and kind, funny and smart, well read and a keen intellect. He was one of America's finest and brightest."
Speaking for his family, his sister Julie Cawley Hanson said: "We support our troops and pray for their safety. We want the driver of the Humvee to know that we know that he was just doing his job. We pray for him and his safety."
Cawley met and married his wife, Miyuki, when he was serving with the Marines on the Japanese island of Okinawa. The couple has two children, Cecil, 8, and Keiko, 6.