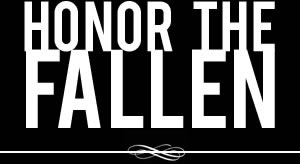 Honoring those who fought and died in Operation Enduring Freedom, Operation Iraqi Freedom and Operation New Dawn
Search Our Database
Marine Staff Sgt. Jason A. Lehto
Died December 28, 2004 Serving During Operation Iraqi Freedom
---
31, of Mount Clemens, Mich.; assigned to Marine Wing Support Group 47, 4th Marine Aircraft Wing, Marine Forces Reserve, Mt. Clemens, Mich.; killed Dec. 28 in a non-hostile incident in Anbar province, Iraq.
---
Macomb County Marine dies in Iraq
Associated Press
WARREN, Mich. — A Marine from the Detroit area has been killed in Iraq's Anbar province, the military said Wednesday.
Staff Sgt. Jason A. Lehto, 31, of Warren died Tuesday in what the Defense Department described as a non-hostile incident.
"We are very sad that he is gone," Lehto's sister, Angela Krug of Clinton Township, told The Macomb Daily of Mount Clemens.
Lehto was assigned to the Marine Forces Reserve's Marine Wing Support Group 47, 4th Marine Aircraft Wing, based in Macomb County's Harrison Township. The military originally identified Lehto as being from Mount Clemens.
Lehto enlisted in the Marines after graduating from Clintondale High School in Clinton Township in 1992. He served on active duty until 1996, when he joined the reserves.
Before leaving for Iraq in August, Lehto worked as a service technician for SBC Communications in Trenton, his family said.
He was trained by the military to defuse anything from a pipe bomb to an atom bomb, said his stepfather, Chuck Walsh.
"He was an outstanding young man who loved his family," Walsh told The Detroit News for a Thursday story. "He was gung-ho military and gung-ho American."
The family preferred to keep the details of his death private, but Walsh called it a "total accident" during a routine mission. "Unfortunately something just went off," he said.
Left behind are Lehto's wife, Michele Lehto, and sons Nathan, 11, Joseph, 3, and Joshua, 2.
Joseph and Joshua are "too little to comprehend. They have no idea," Michele Lehto, 31, told the Detroit Free Press as she stood outside the family's small tan home trimmed with Christmas lights.
The house was the first the Lehtos bought as a married couple. A small swing set sits in the backyard. Above the garage in bold letters is the Marine Corps motto, "Semper Fi."
Three hours before his death, Lehto and his wife happened to access their e-mail accounts at the same time and exchanged messages. He wrote about a house he had found online that was closer to his job in Trenton.
"He told me he found the perfect house for us to move into when he got home" in March, Michele Lehto said.