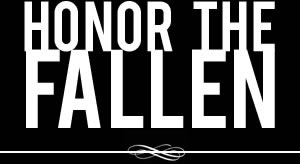 Honoring those who fought and died in Operation Enduring Freedom, Operation Iraqi Freedom and Operation New Dawn
Search Our Database
Marine Staff Sgt. Jason A. Rogers
Died April 7, 2011 Serving During Operation Enduring Freedom
---
28, of Brandon, Miss.; assigned to 2nd Combat Engineer Battalion, 2nd Marine Division, II Marine Expeditionary Force, Camp Lejeune, N.C.; died April 7 in Helmand province, Afghanistan, while conducting combat operations.
---
Friend's tribute: 'He'd give you his last nickel'
By Therese Apel
The (Jackson, Miss.) Clarion-Ledger
A Brandon, Miss., Marine killed in Afghanistan should be remembered for so much more than his military service, according to his friends.
Staff Sgt. Jason Rogers, 28, was on patrol with his unit April 7 when an improvised explosive device detonated nearby in the Helmand province. Others in his unit also were killed by the explosion.
Childhood friend Brandon Winfield said Rogers' family was notified by his unit that night.
"The loss of Jason Rogers is going to make this world an emptier and lonelier and colder place," said Winfield. "I could write a War and Peace-sized story of the kind of person he was. Some people have it — the room just seemed to be dizzier and brighter with him in it."
The 2000 Brandon High School graduate had been married to wife Angie for a little less than a year, said another friend, Derrick Brownlee of Jacksonville, Fla. The happy, laid-back, charismatic practical joker had reached a point in his life where he finally had it all together, Brownlee said. The two had talked in February.
"One of the things that's getting me through this is that he said he was finally really happy," Brownlee said. "He was proud of what he was doing, he loved his wife, and she loved him."
Of course, Rogers was a patriot. He loved the Marine Corps until his last breath, his friends said.
"He was doing something voluntarily that he loved to do, and he felt like he was making a difference and doing something that made other people proud," Brownlee said.
Rogers was assigned to 2nd Combat Engineer Battalion, 2nd Marine Division, II Marine Expeditionary Force, Camp Lejeune, N.C.
Brownlee has been in the Army, and Winfield in the Air Force. Bothhad tried on several occasions to talk Rogers into hanging up his dog tag.
"He said he wanted to stay in and retire a Marine," Brownlee said. "He said, 'I wouldn't want to not go, my guys over there are depending on me.' "
Winfield, who like Brownlee grew up with Rogers, described him as "a magnetic, energetic force since we were toddlers really."
And, Winfield said, Rogers was selfless when it came to others. If he didn't have a dime, his friend said, "he'd give you his last nickel. And he's done that for me before."
Brownlee said as he drove back to Mississippi from Florida, memories of his friend have flooded his mind, and there are so many good times he really couldn't start to name just one.
"He was one of the people that helped me define my life," he said. "I will cherish every memory I ever had with him. I'm a better person because he was my friend."
Winfield said spending time with Rogers was like the feeling of the Fourth of July, and when you left his company, it was like the feeling of Thanksgiving.
"You were full and you were warm, and you couldn't ask for more," he said. "I took that for granted. It's easy to say it looking back, that you cherished it, but you actually had the sense of that at the time. When you were with him, your cup ran over."
Brownlee said as word of Rogers' death made its way around to old friends, he has been receiving calls from people he hadn't heard from in more than a decade, as well as people he never thought he'd hear from again.
The Rankin County School District issued a statement about Rogers.
"Sgt. Rogers was a highly decorated Marine and a young man of strong character and commitment to his country. We are proud that he is a graduate of BHS but we are even prouder of the service he gave to his country," the statement read.
Brandon Mayor Tim Coulter said Rogers' loss is felt all throughout the community.
"We are saddened by the death of one of our hometown heroes, Jason Rogers, a brave man of character," he said. "He will be missed by our city and our hearts and prayers are with his family at this time."
Rogers' mother, Jenny Smith, and stepfather Eddie Smith, and his father, Tracy Rogers, could not be reached.
Winfield said he doesn't know what to do next.
"They say time heals all wounds, but they also say absence makes the heart grow fonder. It's a hell of a contradiction," he said. "I don't know how to move forward right now. It's like someone has turned the lights off."