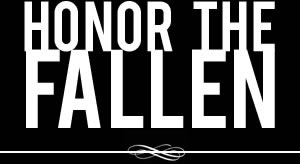 Honoring those who fought and died in Operation Enduring Freedom, Operation Iraqi Freedom and Operation New Dawn
Search Our Database
Marine Staff Sgt. Jeremy D. Smith
Died April 6, 2011 Serving During Operation Enduring Freedom
---
26, of Arlington, Texas; assigned to 1st Battalion, 23rd Marine Regiment, 4th Marine Division, Marine Forces Reserve, based out of Houston; died April 6 in Helmand province, Afghanistan, while conducting combat operations. Also killed was Navy Hospitalman Benjamin D. Rast.
---

Predator missile may have killed Marine, sailor
By Pauline Jelinek and Lolita C. Baldor
The Associated Press
WASHINGTON — The military is investigating what appears to be the first case of American troops killed by a missile fired from a U.S. drone.
The investigation is looking into the deaths of a Marine and a Navy medic killed by a Hellfire missile fired from a Predator after they apparently were mistaken for insurgents in southern Afghanistan on April 6, two senior U.S. defense officials said April 12. The officials spoke on condition of anonymity because the investigation is ongoing.
Unmanned aircraft have proven to be powerful weapons in Afghanistan and Iraq, and their use have expanded to new areas and operations in each year of those conflicts. Some drones are used for surveillance, and some are armed and have been used to hunt and kill militants.
Officials said this is the first case they know of in which a drone may have been involved in a friendly fire incident in which U.S. troops were killed, and they are trying to determine how it happened.
Marine Staff Sgt. Jeremy Smith of Arlington, Texas, and Navy Hospitalman Benjamin D. Rast of Niles, Mich., were hit while moving toward other Marines who were under fire in Helmand province.
Military officials in Afghanistan declined to provide any details, saying only that it was a friendly fire incident. "A formal investigation will determine the circumstances that led to the incident," the International Security Assistance Force said in a statement last week.
But reports from the field indicate that the Marines who were under attack mistook Smith and Rast for militants heading their way and called in a strike from a Air Force Predator, one official said.
Smith, 26, and Rast, 23, were with the 1st Battalion, 23rd Marines, a reserve unit based in Houston.
Smith's father, Jerry, said he didn't want to place blame for what happened.
"Whoever that young man or woman was, they didn't send that drone over there to kill my son or Doc Rast," Jerry Smith told the Fort Worth Star-Telegram. "If it was a royal screw up, it was a royal screw up. Make corrections because I don't want another family to have to go through this."
He said "trying to put a bigger burden on that person who fired the missile is not something I would do."
"I guarantee you if he was standing in front of me, he'd be asking for forgiveness, and I would give it to him," Jerry Smith said.
The Marines have been in a fierce fight in the south, battling insurgents in key Taliban sanctuaries such as Sangin, a militant stronghold.
Currently, Predators and Reapers, the high-flying hunter-killer drones, are logging 48 of the 24-hour air patrols a day, moving toward a goal of 65 in 2013. The aircraft are prized for their intelligence gathering proficiency and ability to pinpoint targets, reducing the risk to pilots and other personnel.
Under pressure from Defense Secretary Robert Gates, the Air Force has dramatically increased the number of armed and unarmed drones in the war zones over the past three years.
Other military services have their own drones, ranging from the Army's smaller shoulder-launched Ravens to the sophisticated, high-altitude Global Hawks, which are used for surveillance missions and do not carry weapons.
The military's use of armed drones in Afghanistan has become a flashpoint for Afghan anger over civilian deaths in the 10-year-old war.
Drones are an even more contentious weapon in Pakistan, where they are largely operated by the CIA to strike insurgents hiding along the border. Pakistan tacitly allows the drone strikes within limited areas but denies in public that it permits the Americans such leeway.
The Pentagon plans to add another $2.6 billion in drone targeting and surveillance equipment for the Afghan campaign this year, according to a senior intelligence official in Afghanistan. The boost is an acknowledgement of the new focus on intelligence, for a mission that previously was last in line for assets and personnel after the war in Iraq, the official said, speaking on condition of anonymity to discuss matters of intelligence.
Associated Press writer Kimberly Dozier contributed to this report.