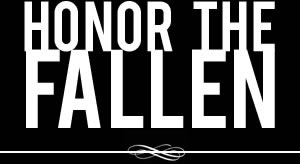 Honoring those who fought and died in Operation Enduring Freedom, Operation Iraqi Freedom and Operation New Dawn
Search Our Database
Marine Staff Sgt. Marcus A. Golczynski
Died March 27, 2007 Serving During Operation Iraqi Freedom
---
30, of Lewisburg, Tenn.; assigned to Marine Forces Reserve's 3rd Battalion, 24th Marine Regiment, 4th Marine Division, Nashville, Tenn.; died March 27 from wounds received while conducting combat operations in Anbar province, Iraq.
---
Fighting in Iraq kills Marine from Lewisburg
The Associated Press
LEWISBURG, Tenn. — A Middle Tennessee Marine died from wounds suffered during combat operations in Iraq, the Department of Defense announced March 29.
Staff Sgt. Marcus A. Golczynski, 30, from Lewisburg, died March 27 from injuries sustained in Anbar province, according to a news release.
No further details of the incident were reported by the department, but earlier news accounts reported only one Marine death that day in the province, a hotbed of Sunni Arab insurgents west of Baghdad.
He is the son of Elaine Huffines, a teacher at Forrest School in Chapel Hill, and Henry Golczynski, the co-owner of Franklin's Printworks in Murfreesboro.
According to a statement from his father, the Marine was only two weeks away from the end of his second deployment in Iraq.
"Marc knew what was worth fighting for and had the courage and strength to fight for it," the family's statement said. "He was willing to give it his all ... and did, with honor. We owe a debt of gratitude that we will never be able to pay."
Golczynski was assigned to the Marine Forces Reserve's 3rd Battalion, 24th Marine Regiment, 4th Marine Division, in Nashville. He joined the Marine Corps in 1995.
According to the family, Golczynski wrote in an e-mail that he felt called to return to Iraq.
"Many of us volunteered to do this a second time due to our deep desire to finish the job we started," Golczynski wrote.
Funeral arrangements have not been set.
---
Hundreds mourn Tennessee Marine killed in Iraq
LEWISBURG, Tenn. -- The father of a Middle Tennessee Marine killed during combat operations in Iraq said at his son's funeral that a life given for others was the greatest gift.
The funeral for Staff Sgt. Marcus A. Golczynski, 30, held April 4 at the Church Street Church of Christ in Lewisburg, drew hundreds of family, friends and fellow Marines.
``Marc gave his life for a cause he believed deeply in,'' Golczynski's father John Sappenfield said.
As Lt. Col. Ric Thompson presented 8-year-old Christian Golczynski the flag from his father's casket as tears flowed freely from the mourners. Golczynski was honored with a Purple Heart during the service.
``"My Marc made the sacrifice for my freedom,'' said Golczynski's wife, Heather Southward Golczynski. ``That is a debt I won't ever be able to repay.
``"I find comfort from looking at Christian and seeing Marc reflected,'' she said.
Golczynski, who had been a Marine reservist for 12 years, was shot March 27 by enemy fire while on patrol in Anbar province, where he was stationed on his second tour of duty in Iraq. He was assigned to the Marine Forces Reserve's Third Battalion, 24th Marine Regiment, Fourth Marine Division, in Nashville.
He grew up in Lewisburg, and was in the marching band on the wrestling squad and served as the mascot at Marshall County High School. He lived and worked in Murfreesboro when not stationed abroad.
In addition to the death of the Marine, who was expected to return home in a few weeks, the family is also mourning the loss of his grandfather who died the day after his grandson.
As the Marine's funeral procession made its way through the streets of Lewisburg, dozens lined the streets, displaying flags and carrying signs of support and thanks for Golczynski and all of America's military personnel.
"``We're here to show our support,'' said Joel Mullins, who stood outside the church with a flag. "W`e want the families and the rest of the fighting men to know what we think of them.''