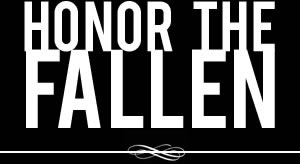 Honoring those who fought and died in Operation Enduring Freedom, Operation Iraqi Freedom and Operation New Dawn
Search Our Database
Marine Staff Sgt. Phillip A. Jordan
Died March 23, 2003 Serving During Operation Iraqi Freedom
---
42, of Enfield, Conn.; assigned to the 1st Battalion, 2nd Marine Regiment, 2nd Marine Expeditionary Brigade, Camp Lejeune, N.C.; killed in action near Nasiriyah, Iraq.
---
His buddies called him "Gump."
Staff Sgt. Phillip Jordan was so nice to so many people that his pals couldn't resist comparing him to the movie character, Forrest Gump. He was the kind of guy who really did help little old ladies across the street.
"He was the nicest guy you could hope to meet. The nicest," said his wife, Amanda Jordan, from her home in Enfield, Conn., near Hartford. "His entire life was his family and the Marines."
The Jordans marked their ninth wedding anniversary last Wednesday. Amanda Jordan said she last spoke to her husband 10 days ago in a phone call from Kuwait. He said he called because he knew that the onset of war would keep him from calling on the actual date.
The Jordans have a 6-year-old son, Tyler. "He's having a really tough time with this," she said.
Jordan, 42, grew up near Houston and claimed Brazoria, Texas, as his hometown. But he didn't have much of a childhood. His mother was killed by a drunken driver when he was a toddler. His father died of heart failure when he was 13.
At 6-3 and a buff 230 pounds, Jordan was a standout high school football player. He remained avid about sports and was a good enough bowler that he talked about turning pro after leaving the Marines.
Jordan joined the Marines when he was 27, after a battle with Hodgkin's disease.
"He loved the Marines. He said that's what made him what he is," his wife said. "If he were here, he'd say he died doing what he was supposed to be doing."
— USA Today, Associated Press