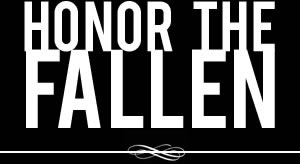 Honoring those who fought and died in Operation Enduring Freedom, Operation Iraqi Freedom and Operation New Dawn
Search Our Database
Marine Staff Sgt. Ramon Gonzales Cordova
Died August 8, 2005 Serving During Operation Iraqi Freedom
---
30, of Davie, Fla.; assigned to the 1st Battalion, 5th Marine Regiment, 1st Marine Division, I Marine Expeditionary Force, Camp Pendleton, Calif.; attached to the 2nd Marine Division, II Marine Expeditionary Force (Forward); killed Aug. 8 by enemy small-arms fire while conducting combat operations in Ramadi, Iraq.
---
Fla. Marine killed while conducting combat operations
Associated Press
Ramon E. Gonzales Cordova served in the Marine Corps for 11 years and traveled the world. Family friend Michael Millstone remembers Gonzales proudly showing off his scrapbook. "He'd joke, saying, 'Don't I look great in a uniform?"' Millstone said.
Gonzales, 30, of Davie, Fla., was killed Aug. 8 by a sniper in Ramadi. He was based at Camp Pendleton.
His sister, Blanca Gonzales, said she often reads the poem that helped her cope with her brother's death, especially the last lines: "And never, never be afraid to die, for I am waiting for you in the sky."
Gonzales joined the Marine Corps in 1994 after graduating high school.
"Ever since I can remember, he always wanted to be a soldier," said his sister. "I remember him playing with little soldier toys." He is survived by his wife, Joselyn, and 3-year-old son Sergio.
He was finishing his second tour and his wife said he would always ask her for candy to give to Iraqi children. Gonzales spoke to his mother, sister and wife the day he died, just two months before his 31st birthday.
---
2 soldiers with Pennsylvania ties killed in Iraq
The Associated Press
Two soldiers with Pennsylvania ties were among four members of the North Carolina-based 82nd Airborne who died in Iraq on March 25 when a bomb exploded near their truck, the Defense Department said.
Cpl. Jason Nunez, 22, who was born in Fountain Hill, near Bethlehem, but lived in Naranjito, Puerto Rico, joined the Army in March 2005 and moved to the 82nd Airborne in October of that year as a nuclear, biological, and chemical specialist.
Pfc. Orlando E. Gonzalez, 21, of New Freedom, joined the Army in June 2005 and was assigned to the 82nd Airborne in November 2005 as a scout.
Each was assigned to the 5th Squadron, 73rd Cavalry Regiment, 3rd Brigade Combat Team, 82nd Airborne Division, at Fort Bragg.
Nunez had a wife and 6-month-old daughter, said his father, Sam Nunez of Bethlehem.
"He didn't drink. He didn't smoke. He was a good kid," he said.
Also killed in the blast were Pfc. Anthony J. White, 21, of Columbia, S.C., and Sgt. Jason Swiger, 24, of South Portland, Maine.
Swiger's family members said the four soldiers had left their Humvee on March 25 to hand out candy to a group of Iraqi children when a suicide bomber on a scooter detonated an explosive.
An Army spokeswoman, Spc. Jacqueline Pryor from Fort Bragg, said she couldn't confirm that the soldiers were giving out candy, but she said she didn't have access to the same level of detail that was provided to the family.
At Gonzalez's alma mater, Susquehannock High School in York County, students and faculty observed a moment of silence March 28 in his honor.
"He was a very likeable kid, very upbeat, always had a good attitude," Susquehannock Principal Brian Cashman said. "He really wanted to go into the Army. That was his goal."
Survivors include his father, Orlando G. Gonzalez Jr. of Bridgeport, Conn., and mother, Carmen M. Diaz.
Nunez said his son was wounded by a roadside bomb about two months ago and lost part of his hearing. He was hospitalized in Iraq for about a week, then sent back to his unit.
Family members said they question why Nunez, who was to be discharged from the Army in August, wasn't previously discharged for medical reasons.
"That's what the family is saying: He never should have been sent back," said his cousin, Santos A. Rosado of Bethlehem.
Sam Nunez said he last spoke with his son, who lived in Puerto Rico most of his life, on March 24.
"He sounded very happy on the phone," he said. "I asked him, 'Are you afraid?' He said, 'A little bit, but not too bad.' "
Nunez will be buried at the Puerto Rico National Cemetery in Bayamon.