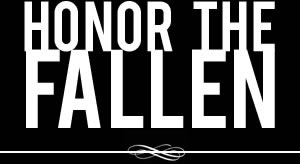 Honoring those who fought and died in Operation Enduring Freedom, Operation Iraqi Freedom and Operation New Dawn
Search Our Database
Marine Staff Sgt. Stephen L. Murphy
Died November 9, 2009 Serving During Operation Iraqi Freedom
---
36, of Jaffrey, N.H.; assigned to 2nd Intelligence Battalion, II Marine Expeditionary Force Headquarters Group, Camp Lejeune, N.C.; died Nov. 9 as a result of a non-hostile incident in Asad, Iraq.
---
Mother of fallen NH Marine says his time had come
The Associated Press
TROY, N.H. — The mother of New Hampshire Marine Stephen L. Murphy of Troy who was killed in Iraq says it was his time to go.
Carol Murphy made the comments during a Sunday tribute to her son in the Troy town square that was hosted by the local American Legion post.
The 36-year-old staff sergeant was killed Nov. 8 in Al Asad, Iraq.
The New Hampshire Union Leader quotes Carol Murphy as saying she was blessed with something wonderful, but it was her son's time to go.
Carol Murphy says she's still waiting to learn more about how her son died.
A funeral for the fallen Marine is scheduled for Nov. 17.
---
Service provided foundation for Murphy
The Associated Press
Stephen Murphy's foster family didn't know what to make of him when he first arrived in his early teens. His hair was purple and green, and he was always listening to heavy metal music.
"His hair was his pride and joy," said his foster sister, Lynn Quade. "He was such a heavy metal dude."
That was before Murphy, of Jaffery, N.H., spent 16 years in the Marines. He died Nov. 9 in Iraq's Anbar province. His death was not combat-related and is being investigated. Still, his military career made his family proud.
"He touched this earth, and he left behind all beautiful things for people in this town," said his mother, Carol Murphy, who lives in Troy, N.H.
Friends and family members say Murphy, 36, grew into a quiet, tender man who still loved to play his guitar and go skiing.
He once joined a search party to look for a lost boy. He found the child and waited with him at the base of a mountain for help to arrive.
Murphy joined the Marines shortly after graduating from Conant High School in Jaffrey. He was assigned to Camp Lejeune, N.C.
Survivors also include his foster mother, Evelyn Covey, and three sisters.