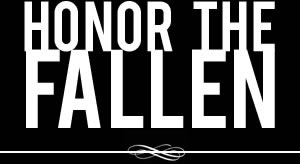 Honoring those who fought and died in Operation Enduring Freedom, Operation Iraqi Freedom and Operation New Dawn
Search Our Database
Marine Staff Sgt. Vincent J. Bell
Died November 30, 2011 Serving During Operation Enduring Freedom
---
28, of Detroit; assigned to 2nd Battalion, 11th Marines, 1st Marine Division, I Marine Expeditionary Force, Camp Pendleton, Calif.; died Nov. 30 in Helmand province, Afghanistan, while conducting combat operations.


---

Marine joined service months before 9/11

The Associated Press

WAYNE, Mich. — A 28-year-old Marine from the Detroit area who was killed in combat last month in Afghanistan was on his second combat deployment when he was hit by an improvised explosive device, the Marine Corps said.

Staff Sgt. Vincent J. Bell died Nov. 30 during fighting in Helmand province. The Pentagon listed his hometown as Detroit, but a later release from Camp Pendleton, Calif., said he was from the Detroit suburb of Wayne.

"Bell ...bravely gave his life in service to our state and nation," California Gov. Jerry Brown said in a statement that also ordered U.S. flags lowered statewide in Bell's honor last Friday. "The governor and first lady (Anne Gust Brown) extend their deepest condolences to his family and friends at this difficult time."

Bell was on foot patrol when he was wounded, the Marine Corps said. It said his awards include the Purple Heart and the Navy and Marine Corps Achievement medal.

Bell began serving in the Marine Corps on July 9, 2001. The artilleryman was based at Camp Pendleton. He was part of the 2nd Battalion, 11th Marines, 1st Marine Division, I Marine Expeditionary Force. He served in Iraq and Afghanistan.


---

'We just felt like this wasn't supposed to happen'

By Eric D. Lawrence
Detroit Free Press

Marine Staff Sgt. Vincent Bell didn't make it home as often as he wanted, so his family relished his visit during the first week of October.

Now, his family must cling to memories from that visit. Bell, 28, who grew up in Detroit, died Nov. 30 of injuries from an improvised explosive device while on patrol in Afghanistan's Helmand province.

"We're all so hurt, and we just felt like this wasn't supposed to happen," said London Bell, 34, of Harrison Township, one of his two older sisters. The family knew the risks of combat but is struggling with the brutal results, she said.

"It's been very painful for all of us, we're just feeling a little lost right now," London Bell said.

Vincent Bell joined the Marines in 2001, leaving shortly after graduating from Crockett Technical High School in Detroit. A military news release had said he was from Wayne, but his sister said he was from Detroit.

His sister described him as a Marine warrior with the spirit of a little boy, someone who would order ice cream with sprinkles and someone who loved animals.

His best friend was a sweet-natured pit bull named Nala, and he used to sing to her as a puppy.

Other Marines have called to offer support because they loved Bell like his family, she said, noting that he had that effect on the people he met.

"He had a light in him that he drew people to him," his sister said. "I feel like I've lost one of my soul mates."

Bell was an artilleryman with the 2nd Battalion, 11th Marine Regiment, 1st Marine Division, based in Camp Pendleton, Calif. He served in Afghanistan and Iraq.

In addition to his sister, he is survived by his mother, Pamela Alexander of Clinton Township; his father, James Bell of Salt Lake City, and his other sister, Andrea Roe of Harrison Township.


---

Family, Marines say farewell to Vincent Bell

The Associated Press

WARREN, Mich. — More than 100 people turned out at a suburban Detroit church to honor a soldier killed in Afghanistan after a decade of service in the Marines.

Dozens of Marines attended the Dec. 12 funeral for Staff Sgt. Vincent Bell, 28. Staff Sgt. Phillip Pryor says there would have been many more at Renaissance Unity Church in Warren if they weren't overseas.

Bell was killed in an insurgent attack in Afghanistan on Nov. 30. He also had four tours of duty in Iraq.

Bell's family unfortunately knows tragedy: His uncle, Detroit police Officer Brian Huff, was killed in 2010, according to The Detroit News.

Bell's sister, London Bell, said uncle and nephew were close. She said knowing "they're together" makes the family feel better.