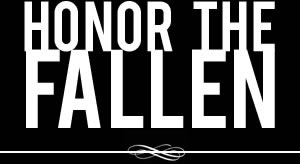 Honoring those who fought and died in Operation Enduring Freedom, Operation Iraqi Freedom and Operation New Dawn
Search Our Database
Navy Aviation Ordnanceman 1st Class Vincent A. Filpi III
Died March 22, 2011 Serving During Operation Enduring Freedom
---
41, of Fort Walton Beach, Fla.; assigned to the aircraft carrier Enterprise; died March 22 as a result of a non-combat incident. The Enterprise was deployed in the Gulf of Oman in the Fifth Fleet area of responsibility, conducting operations in support of Operation Enduring Freedom.
---
Sailor remembered as 'fantastic father'
The Associated Press
Vincent Filpi was remembered as a dedicated husband and father who was a stickler for safety at sea.
Gina Lombardi, who taught Filpi, wrote in an online message board that he studied hard and cared about his work.
"You combined caring and compassion with a lot of humor," she wrote. "I have never forgotten you."
Filpi, 41, of Fort Walton Beach, Fla., died March 22 aboard the aircraft carrier Enterprise, which had been deployed in support of the war in Afghanistan. The military has not released details about how Filpi died, other than to say he did not die in combat.
Filpi leaves behind a wife, son, and five stepchildren.
"Vince was a fantastic father who was completely devoted to our children," his wife, Erica Bruder-Filpi, told The News Herald.
Doug Filpi wrote in an online memorial that Vincent was "a great big brother" who loved his family.
Michael Kohan, a fellow sailor aboard the Enterprise, wrote that Filpi's leadership was greatly missed.
"Even in death you continue to help and train your shipmates to look out for each other," he wrote.