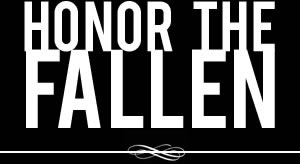 Honoring those who fought and died in Operation Enduring Freedom, Operation Iraqi Freedom and Operation New Dawn
Search Our Database
Navy Chief Explosive Ordnance Disposal (Diver) Gregory J. Billiter
Died April 6, 2007 Serving During Operation Iraqi Freedom
---
36, of Villa Hills, Ky.; assigned to Explosive Ordnance Disposal Unit 11, Naval Air Station Whidbey Island, Wash.; died April 6 from enemy action while conducting combat operations near Kirkuk, Iraq. Also killed were Explosive Ordnance Disposal 2nd Class (Diver) Curtis R. Hall and Explosive Ordnance Disposal 1st Class (Diver) Joseph A. McSween.
* * * * *
Fort Lewis soldier, three Whidbey Island sailors killed in Iraq
The Associated Press
SANTA ROSA, Calif. — A Fort Lewis, Wash.-based soldier who won the Purple Heart on his first tour of duty in Iraq was killed during his second, his family said April 9.
Meanwhile, the Department of Defense reported that three members of a bomb-disposal unit based at Naval Air Station Whidbey Island, Wash., were killed April 6 near Kirkuk — the first Whidbey sailors killed in the war.
Army Staff Sgt. Jesse L. Williams, 25, was killed April 7 by a sniper, said Santa Rosa mayor Bob Blanchard, a family friend. Williams, who had been serving in Baghdad, was assigned to the 3rd Stryker Brigade, 2nd Infantry Division, based at Fort Lewis, Wash., his family said.
Snipers were Williams' biggest fear in Iraq, Blanchard said. The mayor recalled Williams telling him on a recent trip home: "I can fight people eye to eye, but I can't fight back if I can't see them."
Williams left behind a wife, Sonya, and their 11-month-old daughter, Amaya.
The three members of a bomb-disposal unit based at Naval Air Station Whidbey Island were Navy Chief Petty Officer Gregory J. Billiter, 36, of Villa Hills, Ky.; Petty Officer 2nd Class Curtis R. Hall, 24, of Burley, Idaho; and Navy Petty Officer 1st Class Joseph A. McSween, 26, of Valdosta, Ga.
The Defense Department did not immediately release the circumstances of their deaths.
Billiter's father, Barry Billiter, said his son had been in the Navy for 15 years and was on his third tour of Iraq. Barry Billiter had been in touch with his son by e-mail and said he did not know how he died.
"He was a wonderful son," he said.
Billiter was married and had one child. His wife is a seventh-grade science teacher at North Whidbey Middle School; pupils were advised of Billiter's death in a written notice April 9, The Herald newspaper of Everett, Wash., reported.
The three sailors were assigned to Explosive Ordnance Disposal Unit 11.
"We're not the guys who go out and blow stuff up," Chukk Fogel, who took bomb technician training with Hall, told the Everett newspaper. "We blow stuff up in safe areas. We blow stuff up to save personnel and property."
Fogel, of San Diego, said Hall was fun-loving and not afraid to take risks.
Hall's sister, Brenda Thiebeault, said the family was not ready to discuss his death.
Jesse Williams, who won the Purple Heart after shrapnel struck his arm during a clash with insurgents on his first tour, is now up for a Bronze Star for rescuing two soldiers from a burning vehicle three weeks ago, Mayor Blanchard said. In that case, the soldier's unit came under attack and a roadside bomb ignited extra gasoline aboard a vehicle in which two of the occupants were trapped, he said.
He saw the white-hot fire of combat on both his tours. "He was right there," Blanchard said. "And you know what? That was Jesse, that's where he wanted to be."
Shortly before he left for his second tour of duty around Christmas, the young soldier spoke before the Santa Rosa City Council to support a proposed memorial to honor men and women who died serving their country.
His father, Herb Williams, who was among those behind the effort, recounted those words April 8.
"Jesse thought he would come down and talk about it, and now his name is going to be in it. It's just eerie," the elder Williams told The Press Democrat of Santa Rosa.
* * * * *
Funeral for sailor killed in Iraq scheduled
The Associated Press
VILLA HILLS, Ky. — The funeral has been scheduled for a sailor from northern Kentucky who was killed in Iraq.
Navy Chief Petty Officer Gregory J. Billiter, 36, was killed in northern Iraq on April 6 during combat operations. He was a specialist in dismantling explosive devices on his third tour of duty there.
Visitation will be April 14 at Saint Joseph Church in Crescent Springs, from 10:30 a.m. to 12:45 p.m., followed by the funeral at 1 p.m. Billiter will be buried at St. Mary's Cemetery in Fort Mitchell.
Billiter attended St. Joseph School in Crescent Springs and graduated from Covington Latin School, where he played basketball, soccer and ran track.
Billiter received a bachelor's degree in marketing from the University of Dayton in 1991 and enlisted in the Navy in January 1992.
Barry Billiter said his son liked the mental challenge of dismantling explosive devices, just as he enjoyed the physical challenge of playing sports.
* * * * *
Mourners gather for sailor's funeral
The Associated Press
CRESCENT SPRINGS, Ky. — A northern Kentucky sailor was eulogized April 14 as hundreds gathered for a funeral mass.
Navy Chief Petty Officer Gregory J. Billiter, 36, a Villa Hills native, died April 6 during an enemy attack while searching for unexploded bombs in Iraq.
"Good Friday will never be the same for any of us here united by ... Greg's Good Friday death," said the Rev. Daniel J. Vogelpohl, who presided at St. Joseph Church. "What could possibly be good by Good Friday 2007?"
Vogelpohl said it is the goodness of people — like Billiter — willing to sacrifice their lives for others who will mark the goodness of Good Friday for years to come, the Kentucky Enquirer reported.
He said Billiter's adult life dealt him many setbacks and disappointments including not being able to find a job after college, having a knee injury disqualify him from being a Navy Seal, and being deployed in Iraq — three times.
"In a sense, I hear Greg calling out to me, to us, that life isn't fair but deal with it," Vogelpohl said. "Learn to be creative about it."
Billiter leaves behind a wife of 10 years and 3-year-old son.
The petty officer's commanding officer, Cmdr. Martin Beck, received a standing ovation after repeatedly fighting back tears while recounting Billiter's service to the country.
"His selfless leadership and sincerity earned him a respect very few in the military ever know," Beck said before announcing that Billiter had earned a Purple Heart and Bronze Star.
Billiter was one of three sailors assigned to Whidbey Island Naval Air Station killed in the attack. A military spokesman said it was the first Iraq war casualties from the base, located north of Seattle.