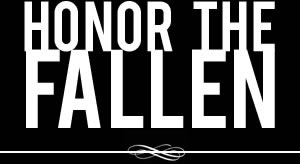 Honoring those who fought and died in Operation Enduring Freedom, Operation Iraqi Freedom and Operation New Dawn
Search Our Database
Navy Cmdr. Duane G. Wolfe
Died May 25, 2009 Serving During Operation Iraqi Freedom
---
54, of Port Hueneme, Calif.; assigned to the U.S. Army Corps of Engineers Gulf Region Division, Baghdad; died May 25 southeast of Taqaddum, Iraq, of wounds sustained from an improvised explosive device.
---
IA commander killed by bomb in Fallujah
By Andrew Scutro
Staff writer
A Navy Reserve officer serving in Iraq as an individual augmentee died Monday after his convoy was hit by a roadside bomb outside Fallujah, the Defense Department announced Wednesday.
Cmdr. Duane G. Wolfe was 54. According to a spokeswoman at Naval Base Ventura County, Wolfe worked in civilian life at Vandenberg Air Force Base, Calif., as the civilian deputy commander at the 30th Space Wing Mission Support Group. In Iraq, he was attached to the Army Corps of Engineers.
Two others were killed and two were wounded in the attack, although they were not identified in the news release.
Wolfe was the officer-in-charge of the Anbar area office, overseeing $300 million worth of construction projects in the formerly volatile province. Most projects were for local Iraqis, including "the first ever waste treatment facility for Fallujah," according to the news release.
A former Seabee chief who signed up in 1972, Wolfe was commissioned in 1990 and was assigned to several California-based units in his career, as well as Naval Engineering Force, Korea.
Wolfe joins six other Navy personnel who have been killed in the war zone on IA tours. Other recent IA deaths:
* On May 11, Cmdr. Charles Springle, 52, was shot and killed with four other service members at stress control clinic on Camp Liberty in Iraq, allegedly gunned down, by a U.S. soldier who is now in custody.
* On March 27, Lt. Florence Choe and Lt. j.g. Francis Toner were shot and killed in Afghanistan, reportedly by an insurgent posing as a soldier. They were assigned to Combined Security Transition Command-Afghanistan at Camp Shaheen, Mazar-E-Sharif.
---
Jovial nature made Wolfe stand out
The Associated Press
Duane G. Wolfe was described as having an incredible sense of humor, despite being very soft-spoken in many situations.
"He was a real jovial, fun-loving kind of guy. He loved to laugh and even play jokes on people. He was just a person the kids were really drawn to because of his personality," the Rev. Brent Willey said.
Wolfe, 54, of Port Hueneme, Calif., died May 25 after his convoy hit an improvised explosive device southeast of Fallujah, Iraq.
Wolfe worked as a civilian at Vandenberg Air Force Base, Calif., for 24 years. He was in the reserve for 31 years after five years of active duty.
He was working at Vandenberg as the civilian Deputy Commander of the 30th Space Wing Mission Support Group.
Wolfe and his staff were responsible for overseeing nearly $300 million in construction projects that included a wastewater treatment facility for Fallujah.
"Duane's death will leave a hole in the Mission Support Group that can never be filled," said Col. Rick Wright. "He was a great team member and an even greater friend."
He is survived by his wife, Cindi, and three children — daughters Carrie and Katie, and son Evan.