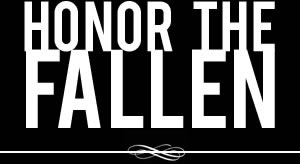 Honoring those who fought and died in Operation Enduring Freedom, Operation Iraqi Freedom and Operation New Dawn
Search Our Database
Navy Command Master Chief Petty Officer Jeffrey J. Garber
Died June 20, 2009 Serving During Operation Enduring Freedom
---
43, of Hemingford, Neb.; assigned to the Dwight D. Eisenhower in the North Arabian Sea; died June 20 of non-hostile causes.
---
Ike air wing CMC found dead in stateroom
Staff and wire reports
The command master chief for Carrier Air Wing 7, now deployed aboard the carrier Dwight D. Eisenhower, was found dead Saturday in his stateroom, apparently of natural causes, the Navy announced.
Command Master Chief (AW/SW) Jeffrey Garber, 43, was unresponsive when sailors discovered him at 8:15 a.m. local time Saturday; medical teams responded quickly but he was declared dead eight minutes later, the Navy said.
"Master Chief Garber was one of the finest individuals I have ever had the pleasure of knowing," said Capt. Calvin Craig, commanding officer of CVW 7. "He was the epitome of what a command master chief should be — at every turn selflessly taking care of the men and women of the air wing and the entire Ike strike group team. To say that he will be sorely missed is an understatement. Our heartfelt thoughts and prayers go out to the Garber family."
Garber, of Hemingford, Neb., enlisted in the Navy in 1983 and his assignments included time aboard the cruiser Worden; the carrier Nimitz; the dock landing ship Portland; and service as the command master chief of Strike Fighter Squadron 34, the "Blue Blasters."
A Navy announcement included fond remembrances from several of Garber's shipmates, including Rear Adm. Kurt W. Tidd, the Eisenhower strike group's commander; and the carrier's top enlisted man, Command Master Chief Bryan Exum.
"The impact master chief Garber has had on the Navy is immeasurable," Exum said. "Our last conversation was about the importance of CPO history and heritage, and it ended with a firm handshake and smile. I will never forget our last handshake. He was the embodiment of a great CMC. He will be missed by the men and women of team Ike."
The crew of the Eisenhower planned an underway memorial service for Garber on Saturday. The carrier is in the north Arabian Sea as part of Operation Enduring Freedom.