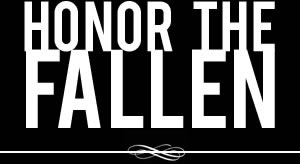 Honoring those who fought and died in Operation Enduring Freedom, Operation Iraqi Freedom and Operation New Dawn
Search Our Database
Navy Cryptologist Technician (Collection) Petty Officer 1st Class (Expeditionary Warfare Specialist) Michael J. Strange
Died August 6, 2011 Serving During Operation Enduring Freedom
---
25, of Philadelphia; assigned to an East Coast-based SEAL team; died Aug. 6 in Wardak province, Afghanistan, of wounds suffered when the CH-47 Chinook helicopter in which he was riding was shot down.


---

About Michael J. Strange

Staff report

Cryptologic Technician (Collection) 1st Class (EXW) Michael J. Strange, 25, of Philadelphia joined the Navy in September 2004, the service said.

Strange completed training at the Center for Information Dominance, Pensacola, Fla., in April 2005, and then reported to Navy Information Operations Command, Kunia, Hawaii. He joined his East Coast-based SEAL team in May 2009.

His decorations include two Joint Service Commendation Medals (one with 'V' device for valor), Joint Service Achievement Medal, Combat Action Ribbon, Presidential Unit Citation, Joint Meritorious Unit Award, two Good Conduct Medals, National Defense Service Medal, Afghanistan Campaign Medal, Iraq Campaign Medal, Global War on Terrorism Service Medal, Global War on Terrorism Expeditionary Medal, two Sea Service Deployment Ribbons, Rifleman Marksmanship Medal and Pistol Marksmanship Medal.


---

Fallen Philadelphia native remembered for his athleticism, smile

The Associated Press

Relatives of one of the Navy SEALS killed in the crash of a helicopter in eastern Afghanistan are remembering him as a friendly person with a sense of humor who was close to his family and always told them not to worry about him.

Military officials came to the family home in the Mayfair section of Philadelphia on Saturday to tell them of the death of Petty Officer 1st Class Michael Strange, 25, family members said Sunday. Authorities had not yet officially announced death by Sunday afternoon.

"He loved his friends, his family, his country, he loved making people laugh. He was one of a kind," his brother, Charles Strange III, 22, said outside the home, where more than a dozen American flags were displayed in addition to many flags planted in neighbors' yards. "He'd walk in a room and see someone sad, and he'd make them smile."

"He wasn't supposed to die this young. He was supposed to be safe," his mother, Elizabeth Strange, 46, told The Associated Press. "And he told me that and I believed him. I shouldn't have believed him because I know better. He would say 'Mom, don't be ridiculous and worry so much. I'm safe.'"

"He was intense, he was funny, he had that dry humor," his father, Charles Strange, told the CBS affiliate in Philadelphia.

Two U.S. officials said Sunday that the SEALs and other troops had rushed to the mountainous area to help a Army Ranger unit that was under fire from insurgents. The rescue team had completed the mission, subduing the attackers who had the Rangers pinned down, and were departing in their Chinook helicopter when the aircraft was apparently hit, one of the officials said. Thirty Americans and 8 Afghans were killed, making it the deadliest single loss for U.S. forces in the decade-long war in Afghanistan. Both spoke on condition of anonymity, as the investigation is still ongoing.

Based in Virginia Beach, Michael Strange had been in the military for about six years, four of them stationed in Hawaii, and had been a SEAL for about the last two, his mother said.

"Michael did very well. He listened to what people taught him and he learned a lot. He was real smart to begin with," his mother said.

Charles Strange said his brother decided to go into the military near the end of his high school years in North Catholic High School.

"He loved and was great at the physical aspect of it. He loved the competitiveness, getting in shape and running and swimming and all of that," Charles Strange said.
When he wasn't working, he loved snowboarding, surfing, scuba diving, running, and shooting guns on the range, and was also fond of animals, his family said.
He last visited for a week in June for his birthday, his mother said.

"We went to Chink's Steaks for a (cheese)steak and a milkshake, and we talked," she said. "He had just bought a mini-coupe and he was showing me the car. It was really neat."

He was supposed to come back for Thanksgiving for a big holiday celebration, she said.

"It was going to be such a good time," she said. "He's really going to be missed by a lot of people."

Strange also had two sisters, 21-year-old Katelyn and 7-year-old Carly, and he recently became an uncle.


---

Hundreds mourn Chinook crash victim

The Associated Press

PHILADELPHIA — A sailor who died in a helicopter crash in Afghanistan was remembered Aug. 18 as a man with a sharp sense of humor and an "undeniable presence."

Hundreds of mourners attended the downtown service for Navy Cryptologist Technician (Collection) Petty Officer 1st Class (Expeditionary Warfare Specialist) Michael J. Strange at the Cathedral Basilica of Saints Peter and Paul. The cathedral was draped with red, white and blue bunting in his honor.

Strange, 25, was assigned to the SEAL team whose Chinook was shot down Aug. 6 by a rocket-propelled grenade. He was among 30 Americans who died. Eight Afghans also were killed.

Strange's aunt, Maggie O'Brien, said before the service that her nephew "had an undeniable presence about him" and died doing what he loved. Strange had a "sharp sense of humor and wide, warm smile" that left an impression on everyone he met, she said.

"Michael will always be remembered for being confident yet humble, for being easygoing yet having laser focus, and for being compassionate and understanding but also for standing by his values and convictions," O'Brien said.