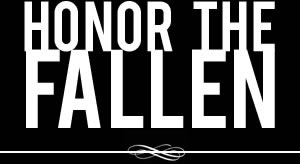 Honoring those who fought and died in Operation Enduring Freedom, Operation Iraqi Freedom and Operation New Dawn
Search Our Database
Navy Culinary Specialist 1st Class Regina R. Clark
Died June 23, 2005 Serving During Operation Iraqi Freedom
---
43, of Centralia, Wash.; deployed with the 30th Naval Construction Regtiment, Naval Reserve, Port Hueneme, Calif.; temporarily assigned to II Marine Expeditionary Force (Forward); killed June 23 when a vehicle-borne improvised explosive device detonated near her convoy vehicle in Fallujah, Iraq.
* * * * *
Washington naval reservist killed in Iraq
Associated Press
CENTRALIA, Wash. — A Navy reserve mess cook became the first Lewis County resident to die in Iraq following a suicide car bomb attack outside Fallujah, a Navy spokeswoman told The Chronicle of Centralia.
Petty Officer 1st Class Regina Clark, 43, was deployed nearly five months ago with Naval Mobile Construction Battalion 18 out of Tacoma, according to Chief Petty Officer Jeri Robinson at the Navy submarine base in Bangor.
A suicide car bomber and gunmen ambushed a convoy carrying female Marines on Thursday, killing two Marines and leaving another four American military personnel presumed dead, the military said Friday. At least two women were killed, including Clark, and 11 of 13 wounded were female.
The terror group al-Qaida in Iraq claimed responsibility for the bombing, one of the single deadliest attacks against the Marines — and against women — in this country.
Clark, a Desert Storm veteran whose father and brother served in the Navy, was called up one week after the terrorist attacks of Sept. 11, 2001. She spent four months on the aircraft carrier USS Nimitz. In 2003, she was sent on a six-month stint in Kuwait.
In March 2003, the morning she headed to Kuwait, Clark spoke to The Chronicle about her pride in going to war to maintain peace.
"I am pretty sure I'm going into a hot spot, and that's scary, but I am ready," she said.
Clark said she told her then-16-year-old son, Kerry, who worried she might not return, "I could leave for work on a normal day and not come back. We never have any guarantees."
Now 18, he told KING Television of Seattle, "I relied on her as much as she relied on me." He said he wasn't sure what he would do now.
Family friend Kim Elliott said friends knew Clark was in dangerous territory because a few days before she died, a man right behind her was shot. Elliott said Clark was up to the challenge.
"She is by far the strongest human I've ever known," she said, "not 'woman', but 'human'."
Clark was born in Kassel, Germany, and attended college on softball scholarships, according to Elliott. After she was laid off from work at Fuller's Market Place in Centralia in 2004, she went to work at the Cedar Creek Correction Center near Littlerock.
Elliott said Clark planned to retire from the military when she returned from Iraq.
"She was done this time, this was it," Elliott said. "She had enough money to retire."
Janet Barr, who worked with Clark at Fuller's Market, said she will remember Clark's enthusiasm for playing on the store's softball team as a shortstop. Barr said all the employees were proud of Clark and her service but questioned why she would have to serve another tour in Iraq.
"I thought it was unfortunate that she had to go back again," Barr said. "I didn't think it was right."
Phyllis Brosnahan, who also worked with Clark at Fuller's, said she liked serving in the reserves and talked of the fun she had training in Northern California.
"She was just an all-around American girl," Brosnahan said.